Dallas Fuel, a newly branded team in the Overwatch League, have announced a 9-man roster for the start of the season.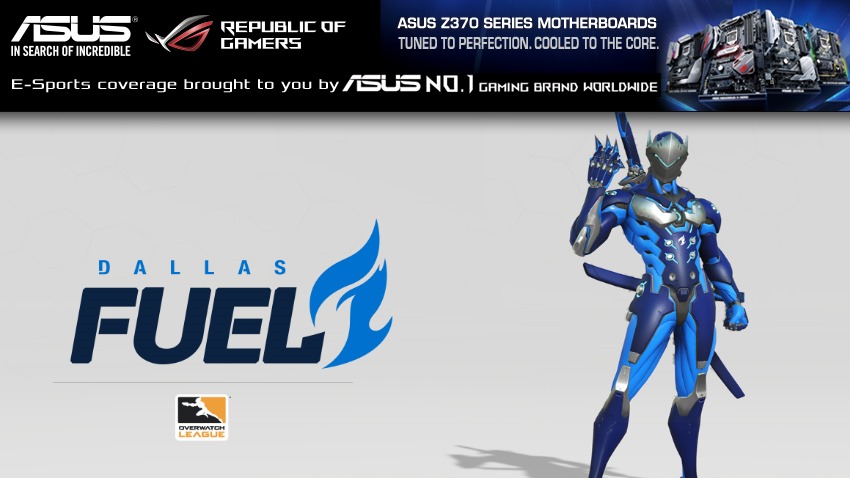 The Fuel is one of the latest regional teams to announce a name change and roster ahead of the January kick-off for the Overwatch League. That's not forgetting the exhibition matches taking place at Blizzcon this coming weekend. Dallas Fuel now boasts, in my opinion, the strongest lineup in the League as they've taken up the former starting six from Team EnvyUs. Timo "Taimou" Kettunen, Jonathon "HarryHook" Tejedor Rua, Sebastien "Chipshajen" Widlund, Christian "Cocco" Jonsson, Hwang "Effect" Hyeon, and Pongphop "Mickie" Rattanasangchod will remain as the starting six for Dallas Fuel, as revealed in their launch video.
If a star-studded lineup wasn't enough, the Fuel's starting six will also be joined by Brandon "Seagull" Larned, Scott "Custa" Kennedy and Felix "xQc" Lengyel.
The 9 players, who can all play any role they like, will be undoubtedly be switched around during their group and playoff matches. This ability puts the Dallas Fuel in a great and flexible position going into the start of the league as their roster is, as it stands, extremely strong. They definitely have my vote.
Like esports?
Check out esports central
Last Updated: October 30, 2017