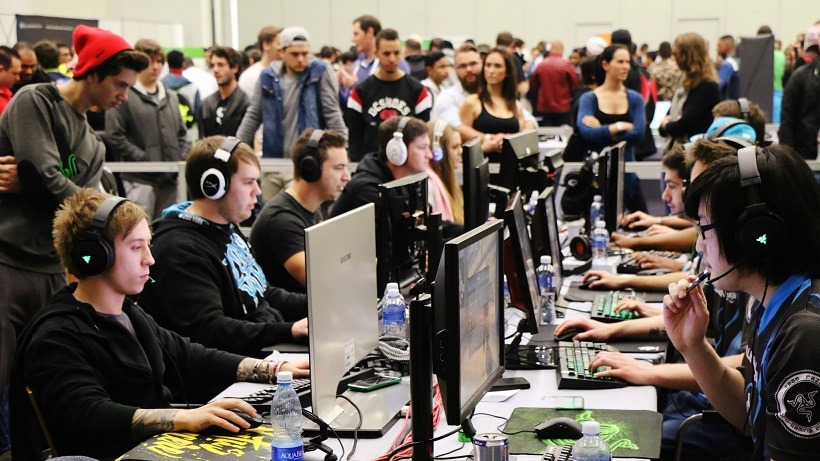 All major eSports titles in South Africa are often dominated by three/four teams. Over the past two years we've seen the same matchups in almost every grand final, and paying close attention to Counter-Strike: Global Offensive, this year may yield the toughest competition yet. The Do Gaming Championship playoffs kicked off last week which is comprised of teams who have outperformed the rest in first and open division. Of the 19 teams split into five groups, only two from each group will make it into the playoffs where they will face off against teams in the premier division and retain their spot for the following year. Today I'd like to take some time to point out a few "dark horses" who may have what it takes to up the competition at this year's Do Gaming Championships.
Playoff hopefuls
It's not very often a team from the playoffs takes the grand final, but in the past there have been those who showed promise. Taking a quick look at the groups I'd like to start it off with some predictions, then discuss why I've chosen these teams. It may seem rather unorthodox, but everyone loves predictions. So these are my DGC picks from the playoff brackets, and the teams who I feel will feature at the Championships this year.
Group A
RookieRampage

Severe Alpha

Aperture Gaming

BerZerk Gaming
My picks: I strongly feel Aperture Gaming will go through, and might even secure a promising finish at DGC. The second team is rather a stretch, but from what I've seen RookieRampage may have what it takes, despite having a recent roster change.
Group B
Xperts@Total.Chaos

Voltaic eSports

FlipSid3
My picks: FlipSid3 have shown promise in the past few months in various tournaments, but we've yet to see how they perform on LAN. xTc are an old clan and I think they might just have what it takes to make it to DGC.
Group C
eternal.Conflict

Super Serial Gamers

pixelmassakeR

Voltaic eSports
My picks: Eternal Conflict have undergone a few roster changes in the past few months, but still retain a strong lineup for the DGC playoffs. They're probably one of the strongest teams in the DGC playoffs, and definitely a team to keep an eye on. My second pick has to pixelmassakeR, they're an older team with LAN experience, and a few seasoned players.
Group D
ANTERIA

Glaciem eSports

Psycho Pandas

Above The Law
My picks: Above The Law have picked up a few new players since we saw them at the ESWC qualifiers. Their latest lineup features some seasoned players from their previous lineup, and a few new faces too. Psycho Pandas is an interesting team, and some may not agree with my pick. My choice is purely based on individual performance from some of the players in teams which I've had the personal experience of playing with or against in pickup matches. I've got a good feeling about them.
Group E
Ballers

Taccor Gaming

Zero Coalition

HackME Gaming
My picks: This group was quite a tough one as we haven't really seen much of these teams in preceding tournaments. So my picks for Group E are purely based on my knowledge of the players in the teams. I'm unsure who will top the group, but I'm going to stick with my gut and say it will be a toss up between Taccor Gaming and Zero Coalition.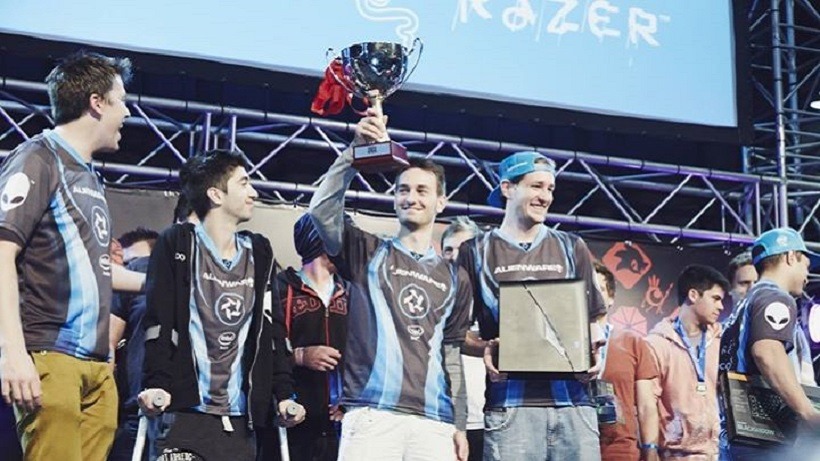 Bravado Gaming – Do Gaming Champions 2014
Match day hopefuls
We've had an extremely successful year for CS:GO in South Africa and I'm sure many can agree the competition hasn't been this tight in years. The Telkom Do Gaming Championships have always been a brawl between the top three running Counter-Strike teams in the country: Bravado Gaming, Damage Control and Energy eSports. I strongly feel 2015 may just be the year that these three top teams could be dethroned by one of the up-and-coming teams.
I may get a bit of flack for my opinion, but I think the ultimate Dark Horse of the Do Gaming Championship is the newly acquired Carbon eSports CS:GO team. While all eyes are on Bravado Gaming and Energy eSports (after the roster changes) Carbon eSports have somewhat stayed in the shadows, and it's not because they've changed their name four times this year.
When still under the name of Ventus eSports, the team was nearing the stage where they'd become comfortable with their new lineup, mixing completely different play styles in an interesting roster. Unfortunately that was flipped upside down when Ashton 'Golz' Muller parted ways to join Bravado Gaming. In a fair trade the then Ventus picked up Leon 'Flarez' Wong and restarted the gelling process. Now under the name of Carbon eSports, the team has begun to show promise in online tournaments.
Yet to take a competitive match against their biggest rivals, I feel this is the team which is best dubbed "The Dark Horse of DGC." In the strictest sense they're not really a Dark Horse, as the the team is comprised of well known players, but they have flown somewhat under the radar.
Why Carbon eSports? The roster for one is what piqued my interest.
Daniel 'Spoof' Van Wyk

Ruan 'Elusive' Van Wyk

Trevor 'Kanibalistic' Morely

Leon 'Flarez' Wong

Dean 'HackeM' Seyfriend
Excluding Flarez, the other four are season veterans in Counter-Strike. Kanibalistic was a rather late arrival to CS:GO but has extensive experience in CS 1.6, whereas Elusive paid his dues in Energy eSports, Spoof grabbed a second place spot at DGC 2014 and HackeM had his competitive stint in Bravado Gaming for both Counter-Strike and Battlefield. The competitive experience of the players combined somewhat elaborates on my choice. All have featured in top competitive tournaments, especially Leon 'Flarez' Wong who has competed at the highest level for Starcraft II, Dota 2 (2013 DGC Champions, 2014 MSI Beat IT qualifier Champions, and NAG LAN 2014 Champions) and now competing in CS:GO at the highest level in South Africa already having attended ESWC for both Dota 2 and Counter-Strike.
While a few may disagree with my choice on Carbon eSports, the decision is based on IF this team is able to perform to the best of their abilities come match day. All possess the big match temperament, but whether the turn up on the day is the begging question. Needless to say we're going to have the best CS:GO Do Gaming Championship we've seen in years.
Last Updated: September 7, 2015