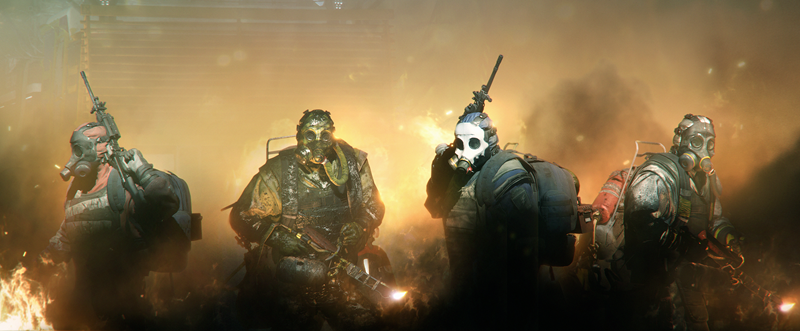 Not all guns are equal, something you'd no doubt be aware of when you visited your local shooting range with your favourite 9mm sidearm and saw Dinkleberg from next door pop up with his brand new anti-aircraft sniper rifle and earn acclaim from all the assorted gun nuts present. Dinkleberg. But in video games? With today's development environment favouring online encounters and multiplayer action, gun balance is crucial in creating a fair environment.
It's something that Ubisoft's The Division has been working on with its assorted selection of high-value firearms. Some guns favour stability, others high damage and some agents prefer distance over damage. Each gun in the Division has pros and cons, with a skip row of features that augment certain abilities at the expense of other skills. Fair play!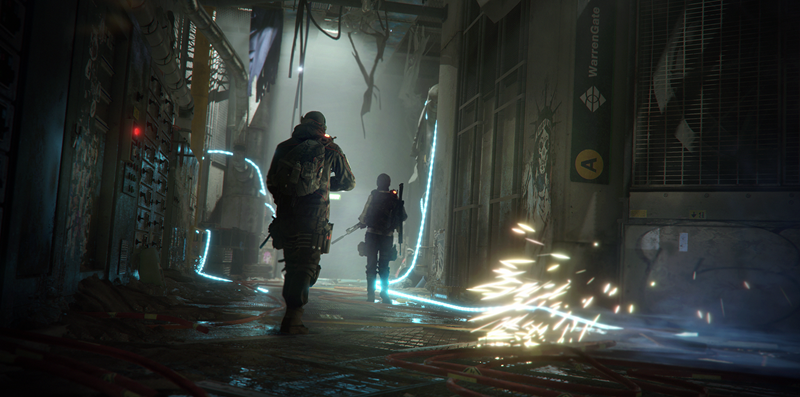 But it's not fair enough, as The Division is working on a new patch with some significant balancing on the way. Said patch was meant to launch on June 28 for PlayStation 4, Xbox One and PC. But it looks like Ubisoft isn't ready to launch it just yet for the Sony platform. "The PS4 patch isn't ready to be pushed out on Tuesday. We'll have more news on that very, very soon," community developer Hamish Bode said at the start of the State of the Game broadcast on June 23.
There's no concrete date yet for the PS4 patch, but Bode said that it would be available before the Underground expansion launches on August 2. So what kind of changes can PC and Xbox One owners expect next week? Here's a list of official changes from Ubisoft: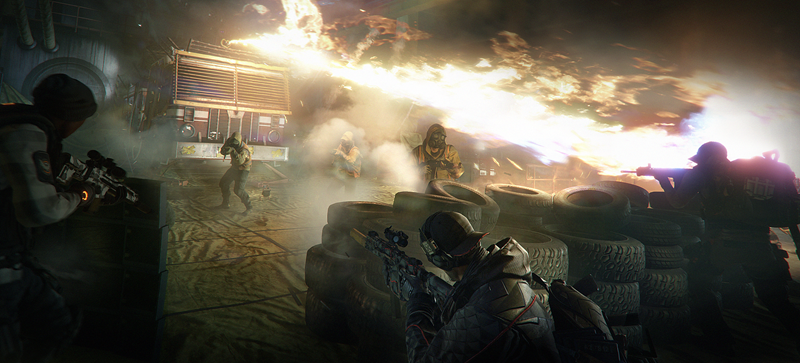 SMGs now have a crit hit damage bonus rather than crit hit chance. It is much harder to reach a higher critical hit chance now, and you will have to make more stat choices when selecting gear in order to take advantage of the new bonus.
LMGs receive a bonus that increases their damage to targets out of cover by about 25%. The design of LMGs is to force people into cover and control areas with their large magazine sizes.
Shotguns receive a stagger bonus against NPC. When shooting targets, you have a high chance of causing them to stumble and lose their balance. This will not affect other players, however. Shotguns are also receiving a buff to their base damage that scales with the weapon's level and up to a maximum of 30%.
Assault Rifles receive a bonus to enemy armour damage. This allows Assault Rifles to be a powerful weapon in PVE situations.
No changes were made to the bonus on Marksman Rifles
AUG and Vector weapons, are getting massively nerfed, with a damage reduction of 10% to counter the high fire rate and stability of those guns. "SMGs are meant to be close-quarter combat weapons that gain more from critical strikes and therefore rely on hitting the target with as many bullets as possible," Ubisoft said. M1A rifles will be tweaked  so that when players "shoot consistently, the crosshair will grow to a much larger size than it previously did."
It's not all doom and gloom however. New weapons will also be available next week. Here's a list of them:
Shotgun: Showstopper (Fully automatic)
Talent: Showstopper – The emptier the clip, the better the accuracy.
Assault Rifle: G36
Talent: Focused – When no skills are on cooldown you weapon damage is increased by X%.
Marksman Rifle: SVD
Talent: Decisive – Killing a target will make your next shot with the weapon be an automatic critical hit.
SMG: PP-19
Talent: Hurried – Each critical hit reduces your next reload time with X% to a minimum of Y seconds.
Now if you'll excuse me, I need to go bury my favourite SMG. Oh Veeeeector boooooooy, the pipes the pipes are callin'…
Last Updated: June 24, 2016