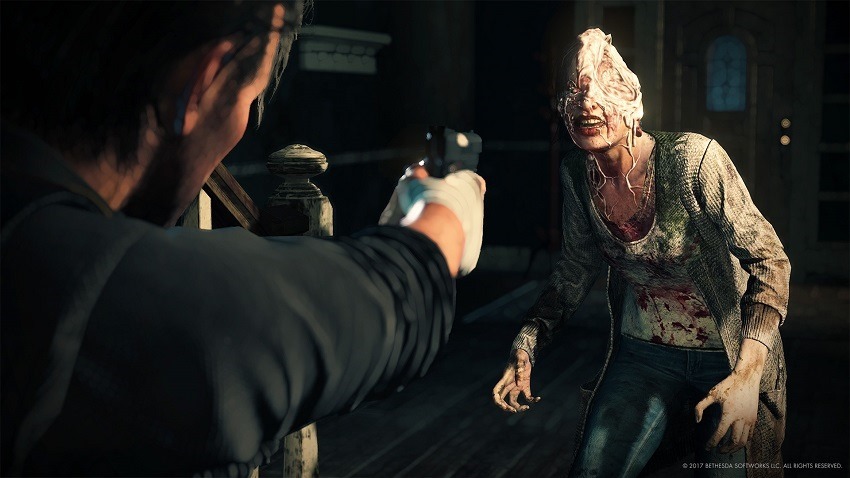 I never played The Evil Within, and at this point I don't think I really need to. Because going by both the reveal trailer and this new gameplay trailer below, I don't think there's really much to understand about the series that warrants a retrospective look. If the first game was as twisted, psychologically weird as the sequel is shaping up to be, I'm fully content in living my life in the limbo that protagonist Sebastian Castellanos finds himself in again.
Oh, and I'm just never having kids. Have you see that weird spider thing he's up against to save his daughter?
The Evil Within 2 was a big announcement at Bethesda's E3 Showcase this year, and who can forget that suitably moody rendition of 'Ordinary World" from the trailer. I certainly can't, and it's part of the reason why I'm keeping my eyes glued to this upcoming sequel. One thing missing from the reveal was gameplay though. And even if this trailer says that's what we're getting, it's a little sparse still.
Yet, you do get some glimpses at the predominantly stealthy looking gameplay, which hopefully has better control than the first game (one of the biggest sticking points in reviews). Sebastian is taking the plunge again to save his daughter, which is transporting him to some utterly grotesque looking locales to face off against equally terrible looking creatures. Or maybe it's all just in his mind – who really knows at this point.
The Evil Within 2 launches in the incredibly crowded month of October on PS4, Xbox One and PC.
Last Updated: July 20, 2017