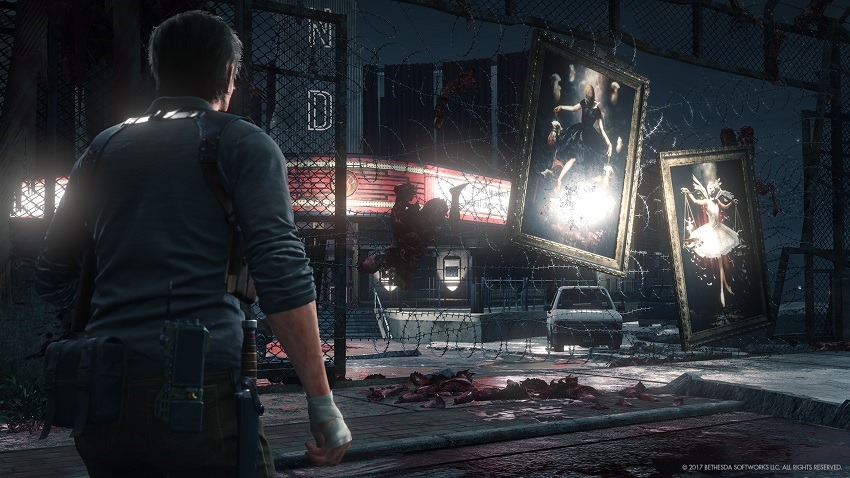 The Evil Within was a sort of love or hate relationship, but there's probably one aspect that most players can all agree needed a little tweaking. Customisation was meant to allow you to outfit Sebastian to suit your play style, but the linear paths, dual dependency on crafting resources and rigid structure forced you to sort of play one way and never deviate from it. That's changing in a big way with the sequel, with Bethesda wanting players to be able to craft the Sebastian they want to play as.
Given that The Evil Within 2 still needs to be a tense, survivalist horror experience, that can be hard. But customisation isn't on the same level as you might expect from your favourite RPG. You can make Sebastian sneakier, faster and more resilient to some attacks, but he'll never be the one many, grotesque creature killing army that you might want him to be. He's still going to be on the back foot most of the time, but crafting might allow you some wiggle room to tackle the harder aspects of the game with a little more agency.
Part of this process is detaching crafting materials from one another. In the original game, Green Gel was used for all upgrades, which forced you to decide whether to plough it into Sebastian specific changes or weapon upgrades. That's no longer the case, with a new Weapon Parts resources taking its place for your arsenal. Weapons will also be more varied and open to specialisation. Sebastian can stick to standard projectiles, or choose to become proficient in traps, combat evasion and more. The choice is really yours.
The Evil Within 2 is fast approaching as well, launching on PC, Xbox One and PS4 this October 13th.
Last Updated: August 4, 2017