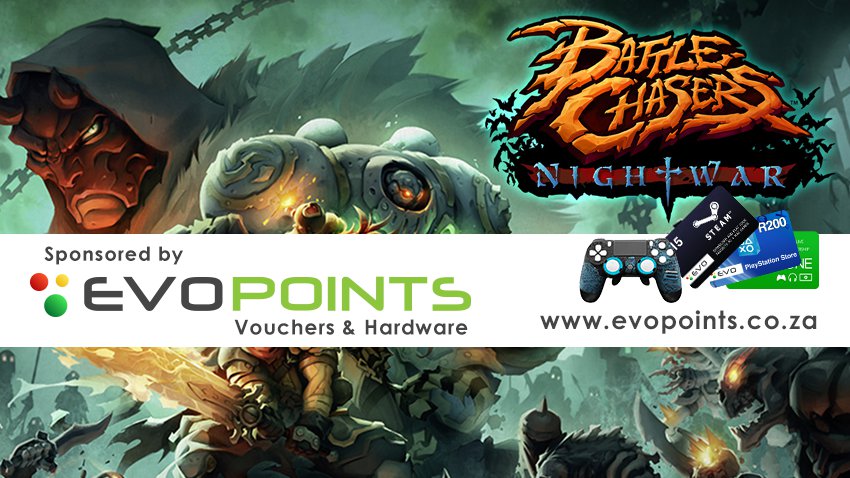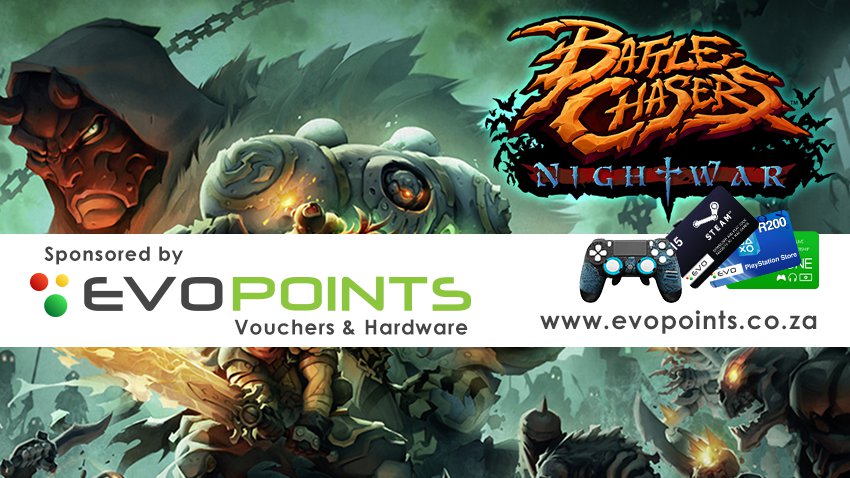 Welcome back to our weekly post of featured downloadable content available for different gaming platforms sponsored by www.evopoints.co.za. Here's this week's list of fresh downloadable games and content.
If you would like to purchase vouchers, you can click the category headers to go straight to the appropriate page on evopoints.co.za
————————————-
PC Gaming — [Steam Vouchers Available]
A Hat in Time
Raw Data
Ogre
Battle Chasers: Nightwar
Cuphead
Divinity Original Sin II
Total War: Warhammer
Road Redemption
Weekend/Daily Sales and Promos:
Weekend Deal – COD Franchise Up to 66% Off
Iceberg Interactive Publisher Weekend – Up to 85% Off
PlayStation — [ PSN Vouchers & Subs Available ]
PS4
Alteric
Always Sometimes Monsters
Cyberdimension Neptunia: 4 Goddesses Online
Echo
The Evil Within 2
Fort Defense
Friday the 13th: The Game
The Invisible Hours PS VR
Middle-earth: Shadow of War
Miko Gakkou Monogatari: Kaede Episode
Radial-G: Racing RevolvedPS VR
Raid: World War II
Raiden V: Director's Cut
Raw Data PS VR
Revolve
Stereo Aereo
Touhou Kobuto V: Burst Battle
White Noise 2
PS Vita
Alteric
Bad Apple Wars
Semispheres
Son of Scoregasm
Squareboy vs. Bullies: Arena Edition
Touhou Kobuto V: Burst Battle
To see all of the latest PlayStation content posts this week, click here for EU and US or check out the Online Sony Store.
Xbox — [ Xbox Live Vouchers & Subs Available ]
Xbox One
The Culling
Zombie Party
Ninja Shodown
Bulb Boy
Iron Wings
X-Morph: Defense & Zombie Driver Bundle
JYDGE
ARK: Survival Evolved Explorer's Edition
Danger Zone
ACA NEOGEO METAL SLUG X
N++
INVERSUS Deluxe
Batman: The Enemy Within – Episode 2
Battle Chasers: Nightwar
Forza Motorsport 7
Dragon's Dogma: Dark Arisen
Marble Void
Mystik Belle
Let Them Come
theHunter: Call Of The Wild
Xbox Live Deals With Gold – Check it out here
Xbox One – Bioshock Collection, Shadow of Mordor, SW: The Force Awakens Lego and More
Xbox 360 – Bioshock Infinite, Batman: Arkham City, Mortal Kombat and More
iTunes App Store
World of Warcraft
For all your codes, vouchers and subscription needs head on over to www.evopoints.co.za to get whatever you need.
Last Updated: October 9, 2017