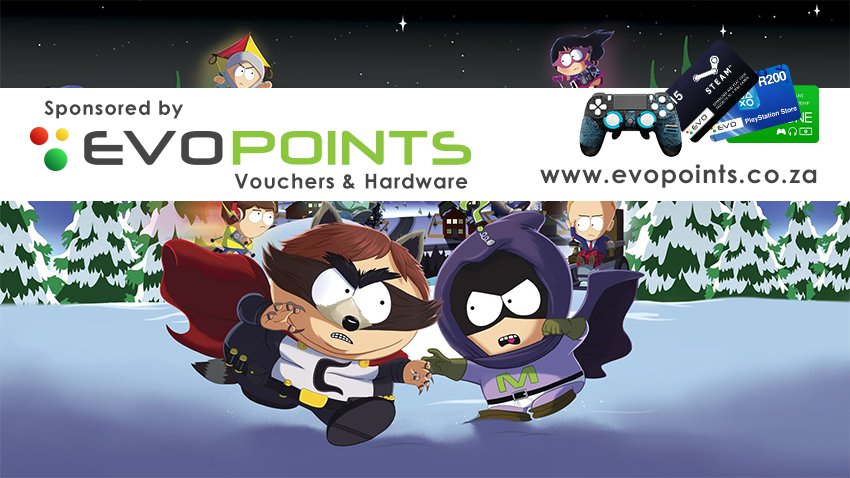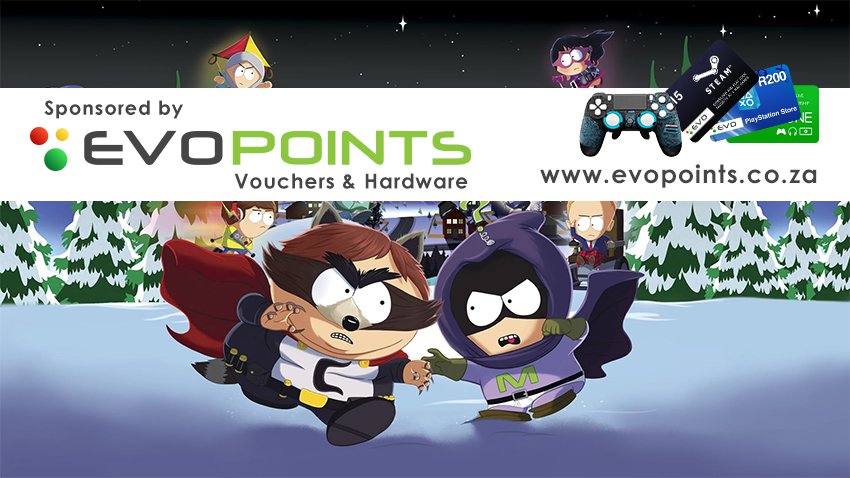 Welcome back to our weekly post of featured downloadable content available for different gaming platforms sponsored by www.evopoints.co.za. Here's this week's list of fresh downloadable games and content.
If you would like to purchase vouchers, you can click the category headers to go straight to the appropriate page on evopoints.co.za
————————————-
PC Gaming — [Steam Vouchers Available]
The Gallery – Episode 2: Heart of the Emberstone
A Mortician's Tale
WWE 2K18
The Jackbox Party Pack 4
Skyworld
Brawlhalla
Luna
The Talos Principle VR
Rogue Trooper Redux
Overgrowth
Weekend/Daily Sales and Promos:
Weekend Deal – Fallout Franchise, up to 50% Off
Free Weekend – Warhammer: End Times – Vermintide
Publisher Weekend – Codemasters
PlayStation — [ PSN Vouchers & Subs Available ]
PS4
South Park: The Fractured But Whole
WWE 2K18
Bokosuka Wars II
Chaos;Child
Dungeons 3
Elex
Gran Turismo Sport
Hex: Card Clash
The Jackbox Party Pack 4
No Heroes Allowed! VR
Real Farm
Realms of Arkania: Blade of Destiny
Rogue Trooper Redux
Spiral Splatter
Summon Night 6: Lost Borders
PS Vita
Chaos;Child
Spiral Splatter
Summon Night 6: Lost Borders
To see all of the latest PlayStation content posts this week, click here for EU and US or check out the Online Sony Store.
Xbox — [ Xbox Live Vouchers & Subs Available ]
Xbox One
God of Light: Remastered
WWE 2K18
South Park: The Fractured but Whole
Abyss: The Wraiths of Eden
Gimme 5
ACA NEOGEO ROBO ARMY
Elex
The Telltale Mega Collection
The Telltale Batman Bundle
Dungeons 3
The Minecraft: Story Mode Bundle
Rogue Trooper Redux
Xbox Live Deals With Gold – Check it out here
Xbox One – The Witcher 3, XCOM 2, NBA Live 18 and More
Xbox 360 – Red Dead Redemption, The Witcher 2, GTA IV and More
iTunes App Store
World of Warcraft
For all your codes, vouchers and subscription needs head on over to www.evopoints.co.za to get whatever you need.
Last Updated: October 20, 2017