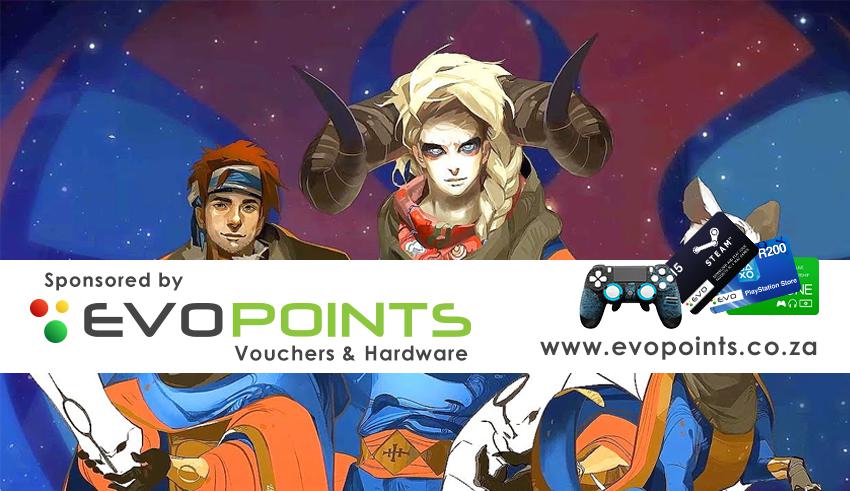 Welcome back to our weekly post of featured downloadable content available for different gaming platforms sponsored by www.evopoints.co.za. Here's this week's list of fresh downloadable games and content.
If you would like to purchase vouchers, you can click the category headers to go straight to the appropriate page on evopoints.co.za
————————————-
PC Gaming — [Steam Vouchers Available]
GOKEN
Loco Dojo
Just In Time Incorporated
Call of Duty: Modern Warfare Remastered
Galaxy of Pen Paper
Fighting Fantasy Legends
Solstice Chronicles: MIA
Fate/EXTELLA
Pyre
Orc Hunter VR
Weekend/Daily Sales and Promos:
Free Weekend – Call of Duty: Infinite Warfare Multiplayer
Weekend Deal: The Surge – 33% off
Weekend Deal: Civilization VI – 33% off
PlayStation — [ PSN Vouchers & Subs Available ]
PS4
A Healer Only Lives Twice
Active Soccer 2 DX –  PS4, PS Vita (Cross Buy)
Aven Colony
Circuit Breakers
Constructor
Fortnite
Heroes of the Seven Seas – PS VR
Infinite Minigolf PS VR
Leaving Lyndow
Lost Grimoires: Stolen Kingdom
Pressure Overdrive
Pyre
Rugby League Live 4
Smashbox Arena PS VR
Sundered
Super Cloudbuilt
Theseus PS VR
Tiny Trax PS VR
Unbox: Newbie's Adventure
Vostok Inc.
PS Vita
Active Soccer 2 DX –  PS4, PS Vita (Cross Buy)
Collar X Malice
It's Spring Again
Polara
To see all of the latest PlayStation content posts this week, click here for EU and US or check out the Online Sony Store.
Xbox — [ Xbox Live Vouchers & Subs Available ]
Xbox One
Cyber Complex
Rugby League Live 4
Super Cloudbuilt
Dead Alliance
ACA NEOGEO SUPER SIDEKICKS
The Sims 4
Canadian Football 2017
GRIDD: Retroenhanced
Pressure Overdrive
Unbox: Newbie's Adventure
Pillars of Eternity: Complete Edition
Infinite Minigolf
Constructor
Aven Colony
Xbox Ultimate Game Sale 2017 Now On– Link Here
Xbox Live Deals With Gold – Check it out here
Xbox One – Call of Duty MW – Remastered, Farming Simulator 17, Seasons After Fall
 Xbox 360 – Dynasty Warriors 8, Farming Simulator, Game of Thrones
iTunes App Store
World of Warcraft
For all your codes, vouchers and subscription needs head on over to www.evopoints.co.za to get whatever you need.
Last Updated: July 28, 2017