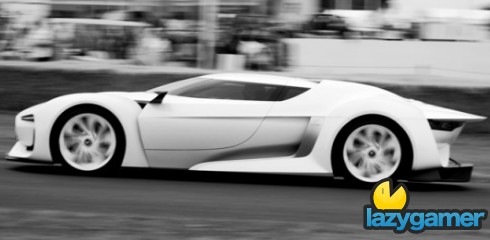 Good morning, hopefully you aren't reading this as it's going live seeing that it's still 6:30 in the morning locally and that isn't a humane time to be up and working on a Monday.
However if all you dreamed about last night was GT5 then today we have a treat for you with the unveiling of the Gran Turismo 5 menu style… Yeah the barrel is pretty empty today but if you are a GT5 fan you know you are going to watch this video anyway.
Oh and in less exciting news, the GT Citroen supercar that was designed by Polyphony Digital and then put into manufacturing by Citroen has unfortunately been canned.
According to Citroen they were dropping the production of the GT Citroen as it wouldn't have been profitable enough for the company and they would rather spend their gazillions on more family orientated vehicles. Or something like that.
You can't really blame them but awesome would it have been to see this in full production?
Oh yeah that menu video is here.
Source: GTPlanet
Last Updated: July 19, 2010