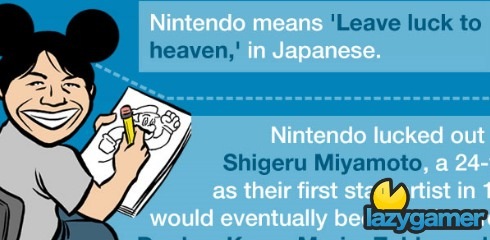 This chart is titled "What you didn't know about Nintendo" but in my last job I put together a presentation for the company on Nintendo. Explaining where they came from and what they did to get here. So I guess I did know this about Nintendo.
However if you missed my presentation which is highly likely then click through and check out this awesome animated chart about Nintendo's history.

They did however seem to forget about Nintendo's love hotels and taxi company in this chart.
Source: TheKartel
Last Updated: April 16, 2010