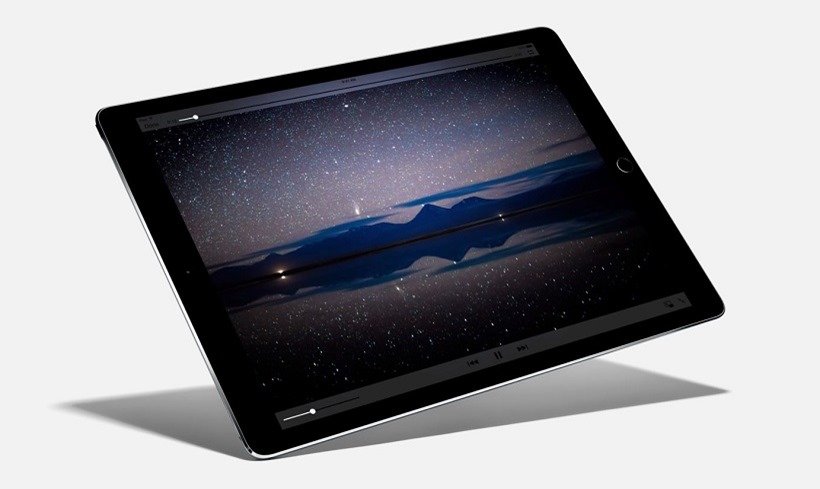 Last night, Apple held their annual September showcase – an event where they unveil all their upcoming gadgets and toys. When they first showcased the iPad Air a while back, people whispered, wondering if an iPad Pro would ever make its debut. Now, two years later, it has.
I've never understood the purpose of phablets – devices designed to be both a phone and tablet in the same housing. They're big, clunky, and don't fit into any normal person's pocket. On the flip side, the iPad Pro makes perfect sense to me. It looks to be the perfect replacement for those who don't want both an iPad and a Macbook, but rather one neat piece of tech combining both.
Powering the device is the new A9X processor. According to Apple, it will deliver up to 1.8 times the CPU performance, and twice the graphical capabilities of the iPad Air 2.
Somehow though, it manages to remain a mere 6.9mm thick…er… thin. It's rather light too, weighing in at a measly 1.57 pounds (712g according to Google).
It's all quite surprising, considering the iPad Pro sports a nice, large 12.9" Retina display, which makes for some beautiful visual real estate. It's packed with a whopping 5.6 million pixels – the highest resolution of any existing iOS device.
To navigate all those millions of dots effectively, Apple have refined their Multi-Touch technology. They've also introduced the Apple Pencil – the perfect companion for those who want ultimate precision in design. Were I capable of drawing anything beyond a stickman, I think I'd be drooling all over the device myself. Take a look…
Apple also unveiled the Smart Keyboard. It does exactly what the name implies, minus the smart part. Let's be honest, it's just a keyboard after all! It clicks into the iPad Pro, and gets the job done.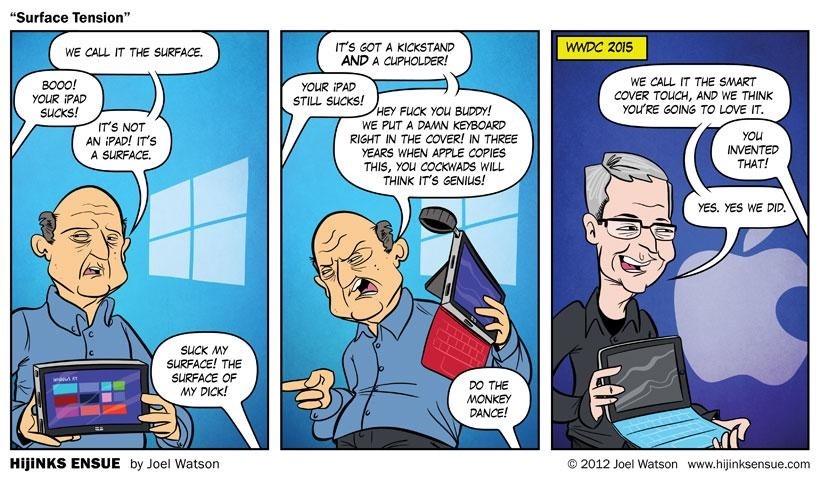 Sorry, I just felt that this comic was rather fitting. Anyways, how much will this new iPad Pro cost you? The cheapest starts at $799… HOLY CRAP!
So, yeah, that's the iPad Pro. It certainly is a sexy piece of tech, but at that price, it's certainly not the most affordable. I don't even want to know how much it will cost when it hits our shores, especially with our current exhange rate.
What do you think? Would you like your own iPad Pro? Expect it to hit our shores in the next few months.
Last Updated: September 10, 2015