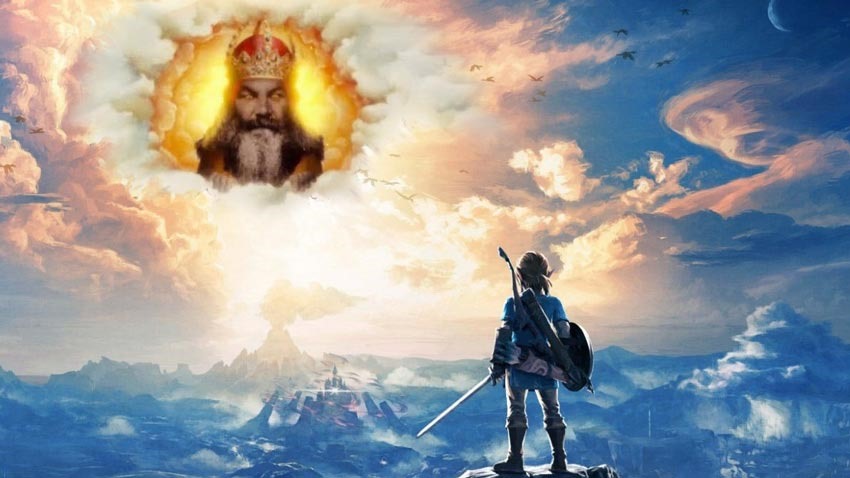 Nintendo has had a banger of a year thanks to the likes of Mario Maker 2, Luigi's Mansion 3 and their license to print money which goes live on Friday, Pokémon Sword and Shield. I've got the attention span of a squirrel on crack cocaine though, and I'm already looking towards next year and the exclusives on that horizon.
Nintendo's in a prime spot to make good use of 2020 for a showcase of first-party releases, what with Sony and Microsoft presumably holding back on that front as they gear up for the launch of their latest consoles. So what's the biggest gun in Nintendo's arsenal? A sequel that nobody ever expected. 2017's The Legend of Zelda: Breath of the Wild is easily one of the best games of the decade and the second-best Zelda title (IT'S WIND WAKER AND IF YOU DISAGREE I'LL RELEASE THE HOUNDS) ever made.
It cleaned up big across the world, got kudos from anyone who played it and set a new benchmark for what a Zelda game should be. So where could Nintendo go from there, after spending so many years crafting such a polished adventure? Sequel territory yo! This year's E3 dropped the surprise announcement during a Nintendo Direct livestream, as the big N confirmed that there was still plenty of gold to mine from Breath of the Wild.
No release date was given, but one reliable source of information reckons that they've got that window roughly pegged. Twitter user Sabi says that barring any of its infamous delays, Breath of the Wild 2 should be out in 2020:
Two years between main Zelda games? That's unheard of for the franchise in the modern era, with the last time that Nintendo managed to pump out regular Zelda games being in the N64 era and through to the GameCube when Ocarina of Time, Majora's Mask and Wind Waker all released within two years of each other.
Breath of the Wild 2 obviously benefits from having an established foundation to work on, from overall art design to the staff now being intimately familiar with how the game engine runs and how they can tune it, with some rumours pointing towards the sequel having a deeper focus on Zelda's trademark dungeons in this second go-around.
Whatever the end result is, you'd better mark another hundred hours off your schedule for the sequel.
Last Updated: November 13, 2019