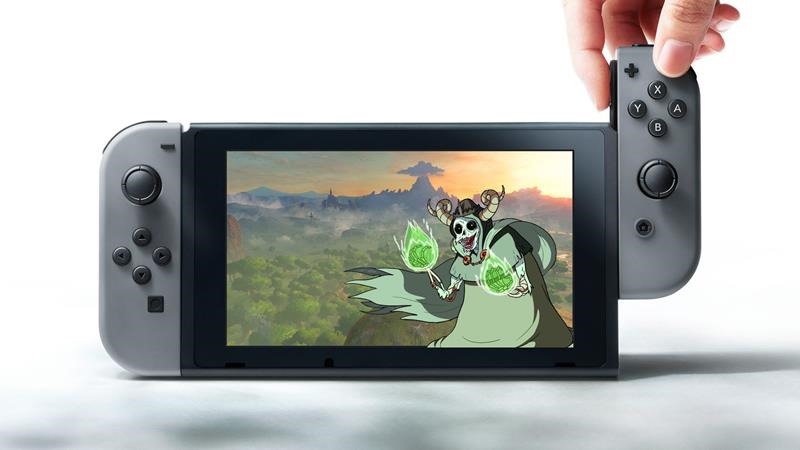 There's more to buying a console these days than just throwing down cash for the latest piece of hardware. Too many passionate people, it's an investment. A kickstart to a period of gaming that will most likely define you, while your parents arch their eyebrows to dangerous Rock-like levels as you try and justify this purchase to them.
And consoles aren't cheap to begin with, at least not on launch day. Whether your currency is in the form of the mighty greenback, the sovereign sterling of the UK or my own Bison dollars that'll be worth five of those pounds once I kidnap the Queen of England, you'll be spending plenty of them on a new device. And for the Nintendo Switch, you can bank on paying out not more than $250 apparently.
That's the word according to the usually reliable heads over at the Nikkei via Endgadget, who say that the Nintendo Switch will retail for around ¥25 000 in Japan and $250 in the US of A. Converted, that works out to around 174 British Pounds. In Rands to Pounds, that equates to just over R2900. Although realistically, I wouldn't be surprised to not see the console retail for under R4000 here on launch.
The Nikkei report is usually quite credible on Nintendo scoops (as is Switch leaker extraordinaire Laura Dale who also posted similar info), so take this bit of a news as a decent ballpark within which to plan how much cash to keep aside in March. Remember, Nintendo will unveil some official details this week on the Switch in an event that will see press from all over the world landing in the US to go hands on with the new console.
We won't be there, because I think Nintendo and Reggie Fils-Aime may have a grudge against us. I can't imagine why.
Last Updated: January 9, 2017