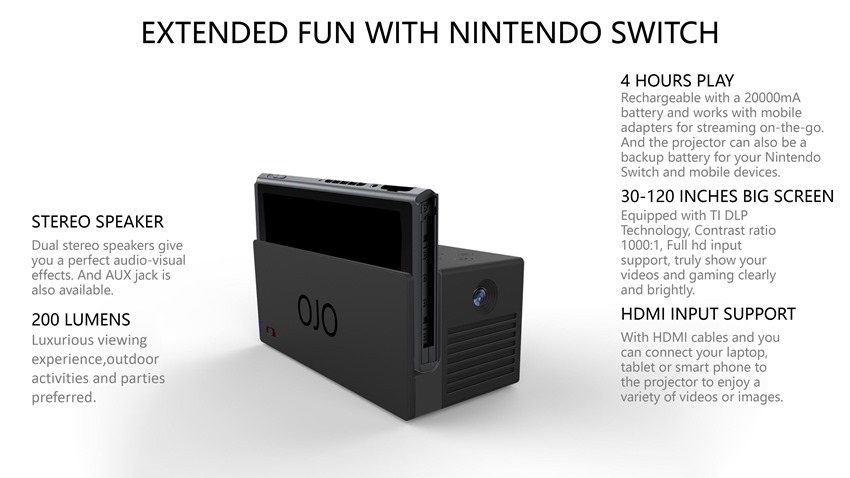 Nintendo's Switch is an incredible little console that's great precisely because it's so portable. If you're like Karen, you may even bring your Switch to a party. While it's one of the system's core features, nobody really wants to be huddled around a teeny tiny screen. Of course, you could lug relatively portable dock around, and plug the system into a friend's TV – but what if there was an easier way?
There may soon be. The OJO protector for Nintendo Switch could end up being one of the best accessories for a console ever made. It's a Nintendo Switch dock with a built-in 20,000 mAh battery so it needn't be plugged in. It also has built-in stereo speakers, so you don't even have to worry about any sort of audio output.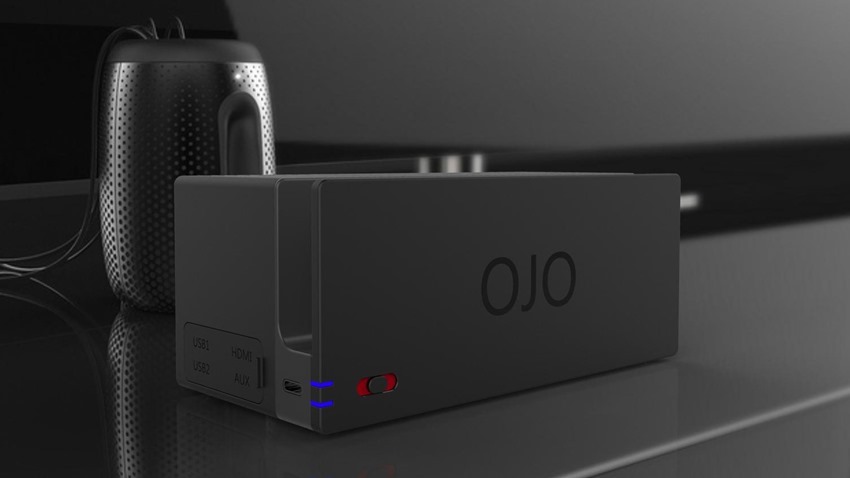 The real kicker though? As its name implies, it's got its own 200 lumens HD projector, so you could realistically play Switch games on the big screen, just about anywhere. It's in prototype stages, so it's not a product you can buy just yet, but at the right pricing I'd jump on one of these. 200 Lumens isn't really enough for super-crisp output, but it may be just enough for a few Switch games in a darkened room.
Here's a teaser video of the thing in action.
Zelda…testing… pic.twitter.com/KBi0E4lcoL

— yesojo (@ojoprojector) August 12, 2017
According to Nintendolife, the company will take to Indiegogo for crowdfunding.
"We plan to go to Indiegogo for crowdfunding and expect to have 100k units sold next year. Our whole team have put great efforts and investment into this project and we have strong confidence that the product will be successful."
It's a neat idea, but it'll all come down to the balance of its projection specs and pricing. And also, I MUST HAVE IT.
Last Updated: August 15, 2017