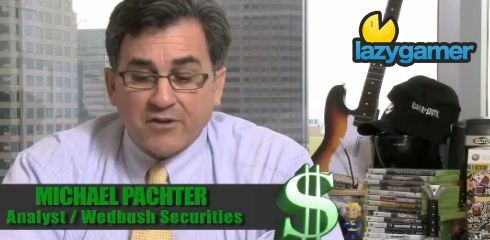 If Michael Pachter really wants people to stop calling him an Xbot he should maybe shuffle his background around a bit and add in a Wii or PS3 game somewhere, a pile of Xbox 360 games does not fill you with confidence about him being unbiased.
In his latest Pach-Attack the grandmaster analyst extraordinaire gives us his opinion on which game will be the top selling title this year and how much Natal will cost.
For those who don't want to watch the video, Michael Pachter feels that Halo Reach is going to be the top selling title this year unless Nintendo releases something awesome or GTA5 suddenly appears which is impossible.
Oddly he didn't mention anything for the PS3 such as God of War or Gran Turismo 5…
Halo Reach is a fair guess for this year but I do expect God of War to push it really hard.
I did have a whole blurb hear about how much Natal will cost but Nick and I double posted so check back in a few minutes for his thoughts on what Michael had to say.
Last Updated: February 22, 2010