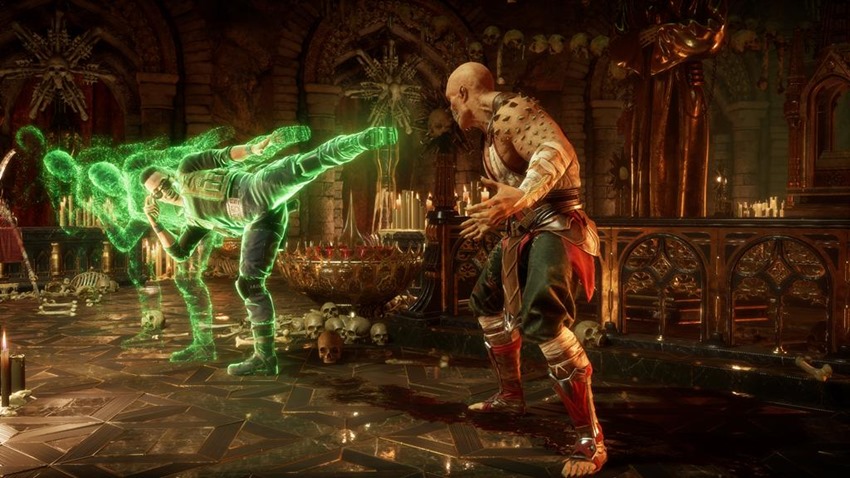 Fighting games! Come for the action, stay for the fist-based bludgeoning and don't you even dare mention that the story makes absolutely no sense in the context of setting characters up for a good old-fashioned beatdown. It's an unwritten rule in gaming that fighting games have rubbish stories, but NetherRealm seems to be one of the very few studios around that can actually give you a reason to throw down with an extra-dimensional warrior king who commands legions of bloodthirsty monsters who happen to have Swiss Army Knives for arms.
The original Mortal Kombat games always had a great setup for the motives behind the battles that defined the characters within that series, but ever since Mortal Kombat was rebooted, that narrative has felt stronger than ever. Mortal Kombat X was especially good on that front, throwing in a tale of action, intrigue and revenge, while still having plenty of heart. And also actual hearts, thanks to some fatalities.
The 2015 incarnation of Mortal Kombat raised the bar on storytelling within its genre. Can this year's sequel surpass? Hell if I know, but I'm already emotionally invested in Mortal Kombat 11's Johnny Cage, who is deadset on getting a jetpack:
I'll be honest here: I'm going to score the Mortal Kombat X story trailer slightly higher than this one, because it used System of a Down for its background music. Chop Suey for life, and I don't care how bias anyone thinks I am. If that's not enough for ya, then here's some more Mortal Kombat goodness in the form of the latest Kombat Kast, which showed off gameplay for Kano and Cassie Cage as they battled it out in the Shao Kahn Pre-Order simulator. Ello baby, did you miss me?
Mortal Kombat 11 goes all timey-wimey wibbly-wobbly on April 23 for PC, PS4 and Xbox One. I'm excited, and so is Geoff, according to oure pre-match banter:
I am so going to spank his ass at Mortal Kombat 11.
Last Updated: March 7, 2019