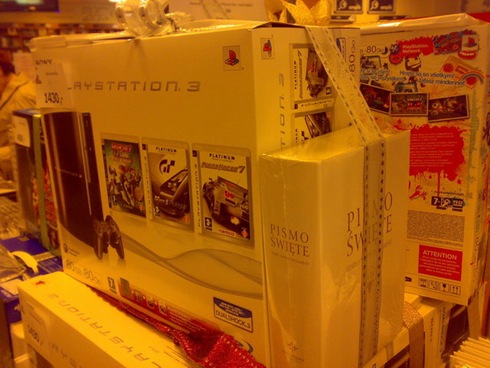 In possibly the most bizarre marketing idea ever to hit the gaming industry, Polish, retailers have started bundling Holy Bibles with their 80GB PS3's in order to add that extra bit of value.
Unfortunately since I have no idea if Bibles are expensive or not I can't say whether this is a good deal but if you were going to bundle a bible with a games console then wouldn't the 360 be the more likely candidate for needing a hope and a prayer?
Oh and yes I do find it ever so slightly ironic that it is also bundled with the Koran* singing LBP, now you can get your fill of both religion in one neatly bow tied box.
Source: Polygamia
*yes I am aware the Koran was removed from LBP thanks.
Last Updated: April 28, 2009