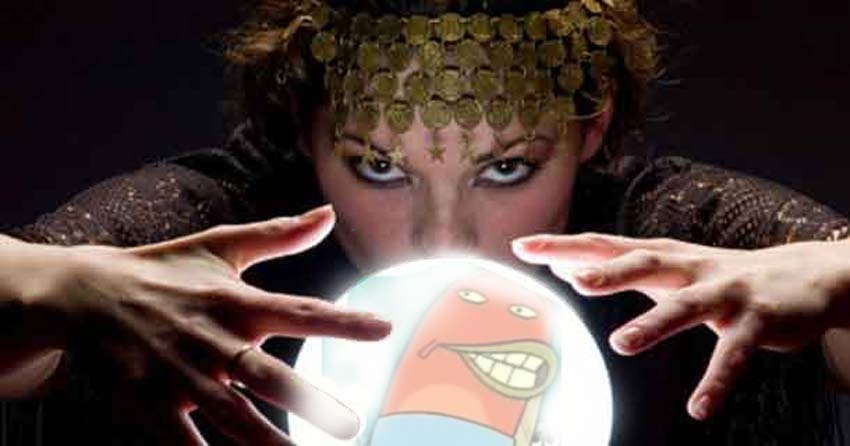 Pastel suits, mullets and neon…I love the 80s. It's a decade that happens to be making a resurgence in terms of themes and designs lately, but Grand Theft Auto developer Rockstar Games was ahead of the curve 15 years ago already when it released GTA: Vice City to massive acclaim. Essentially a Goodfellas version of Miami Vice, Vice City was the 80s to the grodie max brah and mixed with GTA's trademark sense of satire.
Satire which the Psychic Reader's Network has taken umbrage with according to the Wrap, as they've decided to sue Rockstar Games over the character of Auntie Poulet. It's strange that the PRN didn't foresee the parody coming more than a decade ago and take action then. Convenient. Anyway, the PRN has a bone to pick over the Vice City character of Auntie Poulet, who was in turn voiced by Miss Cleo herself, Youree Dell Harris.
A creation of the PRN and the face behind one of the most successful scams since Peter Popoff convinced folks that he'd be anointing their money with holy oils, Miss Cleo was a character who'd dispense sage psychic advice to the gullible. For a small fee of calling in of course. The similarities are pretty evident, in the mannerisms and accent that Auntie Poulet and Miss Cleo share. Not exactly surprising given that Harris was hired for exactly that puporse.
The PRN claim that they invested over $100 million in the creation of the character, whereas the more than $500 million that Rockstar earned from Vice City sales was all thanks to them exploiting their character IP. There's no number attached to how much the PRN is seeking in damages from Rockstar, but you don;t have to be a psychic to correctly guess that it's a substantial amount.
As for Rockstar parent company Take Two Interactive, they've dismissed the suit as "entirely meritless and completely ridiculous". "We will vigorously defend ourselves with regard to this matter," Take Two said in a statement. Which I truly do believe, as the company is two for two in having lawsuits tossed out of court after successfully fending odd claims from Lindsey Lohan and Karen "Mob Wife" Gravano.
If the PRN does have their case tossed out in favour of Take Two Interactive scoring a legal hat trick, it's going to be deliciously fun to ask them if they saw that verdict coming.
Last Updated: August 3, 2017