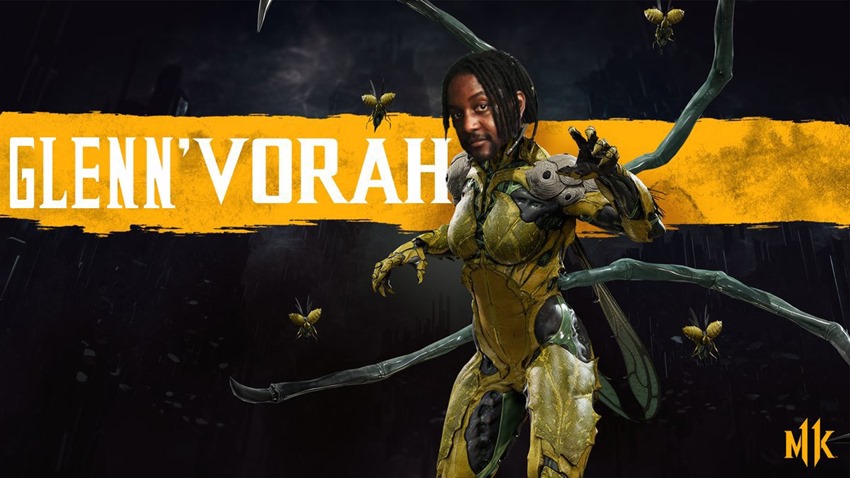 Fighting games are defined by their rosters, and if Mortal Kombat X was any indication, then 2014's entry in the long-running series was a changing of the guard. While classic fighters such as ya boyee Scorpion and frigid nipple master Sub Zero were present, Mortal Kombat X also had a new generation of warriors who were ready to get their hands dirty.
Cassie Cage, Jacqui Briggs and Takeda formed a new roster of young and fresh-faced EarthRealm defenders, giving Mortal Kombat X a nice mix of familiar fighters with hot out of the box youngsters that could move the story forward. So who's making the cut for Mortal Kombat 11? We've already got confirmation of series regulars and a few new faces, but a recent dig into the Steam achievements library may have just revealed the rest of the roster. Thanks, ResetEra:
Cas – Cassie Cage
Cet – Possible new character
Err – Erron Black
Fro – Frost
Jac – Jacqui Briggs
Jad – Jade
Kol – Possible new character
Kot – Kotal Kahn
Kun – Kung Lao
Ter – Possible new character, maybe Nimbus Terrafaux?
That's a good mix right there! There's a few surprises in the mix, like the return of Frost and Jade, while Mortal Kombat X's use of Erron Black and Cassie Cage made for some fan favourite new additions to the mythos. As for those mystery entries? One theory on the forums suggests that Ter might lead to Nimbus Terrafaux, an April Fool's joke from the pages of Electronic Gaming Monthly from way back in the day.
He may have been a joke when he was first revealed, but honestly, what's the alternative? Probably the Terminator. I mean, that would be awesome considering that Mortal Kombat X's guest characters included the likes of Jason Voorhees, Leatherface and the Xenomorph from Alien. Mortal Kombat 11 is out on April 23, and so far, the rest of the confirmed roster looks pretty tight:
D'Vorah
Scorpion
Kano
Kabal
Sub Zero
Raiden
Geras
Baraka
Liu Kang
Sonya Blade
Skarlet
Shao Kahn
A part of me is really hoping that Johnny Cage will make the cut, as part of a special edition that costs $500 and comes with a pair of Ray-Ban sunglasses.
Last Updated: February 8, 2019