This coming weekend's Electronics & Gaming Expo at the Cape Town International Convention Centre will be short one esports competition as Orena announced yesterday that they would not be hosting the second ESWC Qualifier at the Expo.
"The Orena ESWC Cape Town Qualifiers, which were initially to be held from 28 – 30 July at EGE at the CTICC, have been postponed. Technical difficulties experienced by Orena this past weekend have led to the decision to defer the ESWC Qualifiers to a later date in August.Flights and accommodation costs incurred by participating teams will be deferred to the new date in August (to be announced in the next several days).

Orena wishes EGE, VS Gaming, ACGL and all other exhibitors and participants the greatest of success this weekend."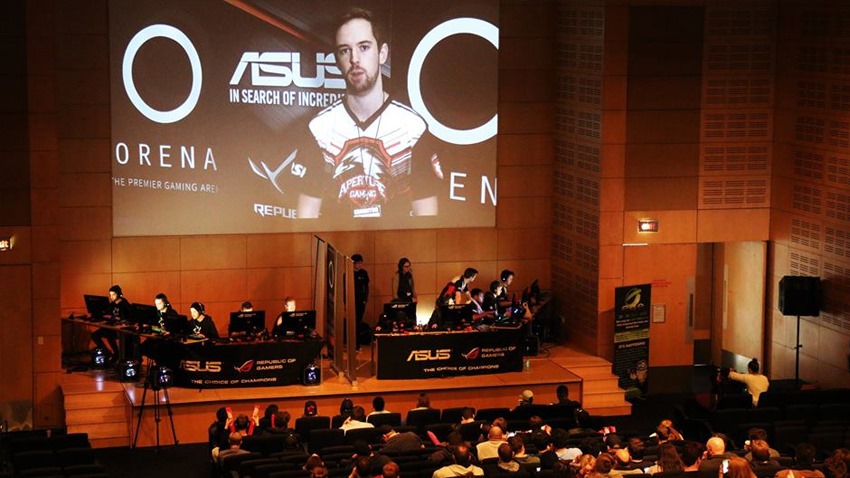 ESWC Qualifiers 2016 which took place at EGE.
Orena experienced a number of difficulties this past weekend, including the theft of one of the laptops being used by players who were competing in the competition. The setback resulted in schedule issues which pushed the competition back by two hours. The unfortunate turn of events has now resulted in the postponement of the second qualifier which is rumoured to take place in August.
"While it is unfortunate that Orena has pulled out of EGE at this late stage," said Luca Tucconi, owner and Operating Director of Orena, "we do not feel that we would be doing the players, EGE, ESWC and our viewers justice due to the issues were experiencing with our core gaming and production hardware".
A number of top teams had already began their preparation for the qualifier, the second one being the most important as teams had just one more shot to qualify. Energy Esports took the first qualifier in a surprise victory over long time rivals Bravado Gaming, who were the obvious favourite going into the weekend's events. No date or venue has been announced for the second qualifier, but EGE will go on as usual with a number of other competitions in Dota 2, Call of Duty, and more.
As mentioned in the statement, Orena has offered to reimburse any teams affected by the postponement and is working closely with team owners to ensure a line of communication remains open during the unfortunate series of events.
Like esports?
Check out esports central
Last Updated: July 26, 2017