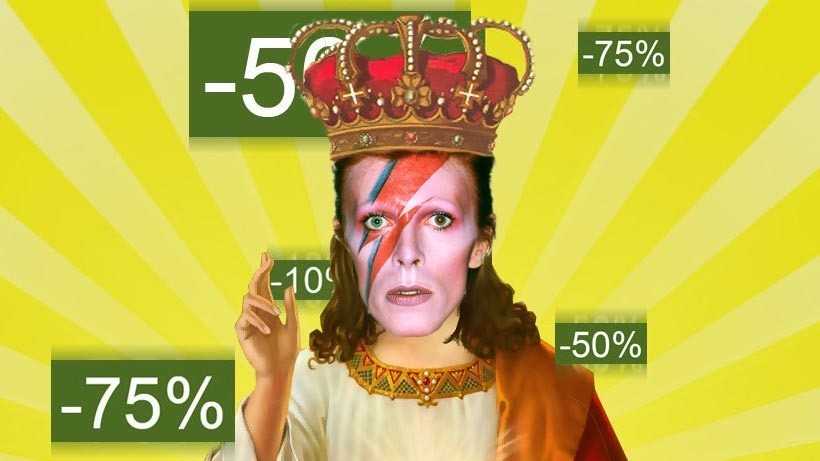 There's three things that you can count on in life: Death, taxes, Steam sales and the Spanish Inquisition gate-crashing my words. Four! Four things! Steam Sales are usually fantastic reasons to buy games that you'll never play, creating a massive back-log of freshly purchased titles that can be seen from space.
There's also a trick to them, usually. One that involves playing a waiting game to get games. Sure, you can grab a game the minute it's on Steam for a big discount. Or, maybe, just maybe said  game will be discounted even further and save you tens of cents. It's a signature part of the Steam Sale experience, one that has both pros and cons. And now, Steam is ditching that side of their semi-regular sales.
That's according to a notification on the Steamwork Developers Group (via Reddit), which revealed a more universal pricing structure:
In past sale events, we've asked for two discounts—a duration discount that runs for the length of the sale, and a feature discount that runs in the event that a game is featured on the front page. This year, to optimize the sale for customers and to allow us to feature and recommend your products in more ways to more customers, we're asking for just one discount, to run the length of the sale.

We'll still be highlighting top games on the front page for 24-48 hour spans, but those products will stay at their most competitive discount, before and after being featured. It's not a major change, but it does make the sale a lot more valuable for customers, and it allows us to build sale tools that highlight and recommend products all sale long, instead of just during front page features.
So no more Flash or Daily sales then. There's most likely a number of other reasons why Steam is going this route, although I'd bet easy money that one of those reasons is too prepare for the inevitable rush of folks who'll abuse the hell out of the refund system in place. You'll probably see the first of those cha-cha-changes soon, as its rumoured that the Autumn sale will kick off on November 25.
Last Updated: November 19, 2015