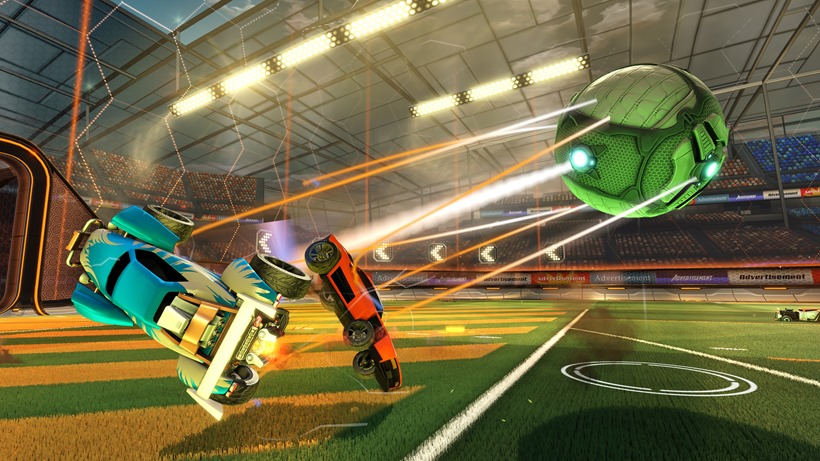 If you thought the Rugby World Cup was a big deal, you ain't seen nothing yet. Running at the exact same time is The Super Lazygamer Rocket League Championship, and we all know that people are for more interested in VROOM VROOM football, right? Here's everything you need to know about Round 4, which will kick off this weekend!
Which teams survived the last cutthroat stage of the tournament? Let's take a look at the brackets.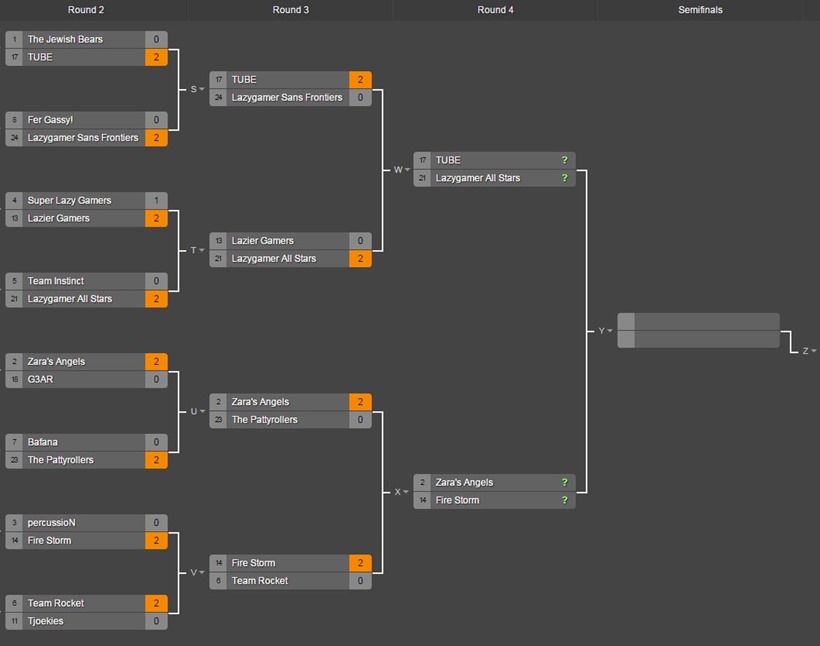 Only 4 teams remain in the upper standings. Lazygamer All Stars are there of course, because we're running this damn tournament and we believe in giving ourselves free wins while nobody is looking!
Also, that's a big fat lie – we've honestly been winning fair and square because we're amazing. Never doubt the power of a boss, two Portuguese players, and a case of beer, it's a deadly combination.
Unfortunately, our B-team, Lazygamer Sans Frontiers, lost horribly to TUBE, which puts them in the lower bracket. Fear not fellow co-workers, Lazygamer All Stars will seek revenge on your behalf!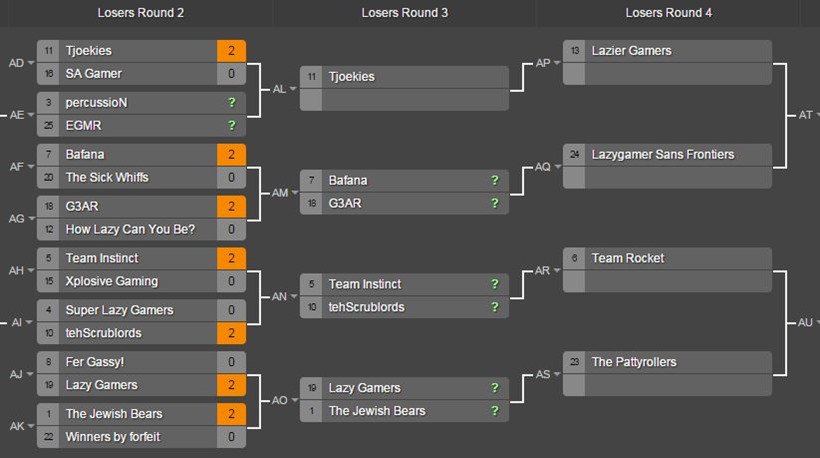 I'm happy to report that I received all results, but one. If anybody from percussioN or EGMR is reading this, please let me know if that game actually happened. Otherwise, it pains me to inform you both that you have been kicked out of the championship. I'm pretty sure Tjoekies don't mind – that means an easy win for them.
The following games need to be played by no later than Monday the 5th of October:
TUBE Vs Lazygamer All Stars (OH IT'S ON!)
Zara's Angels Vs Fire Storm
Bafana Vs G3AR
Team Instinct Vs tehScrublords
Lazy Gamers Vs The Jewish Bears
As always, any questions/feedback/complaints/queries/etc can be sent off to me at matthew@lazygamer.net. Otherwise, enjoy the tournament – I'll see you on Tuesday with another update!
Last Updated: October 2, 2015