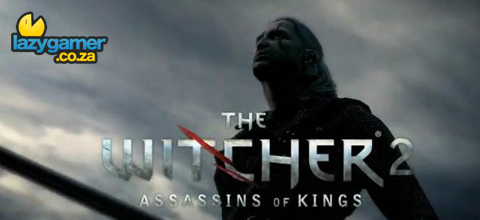 Poland's CD Projekt RED have released the debut trailer for The Witcher 2: Assassins of Kings, showing off their brand new engine and a few new game features.
The Witcher 2 which has no confirmed release date or publisher, will feature amongst others, a new dynamic day and night system, as well as new dialogue and combat systems.
Oh and "there is a dragon. A dragon that spits fire. Dynamic fire."
Make sure to hit the jump for more details and to check out the video.
Dynamic seems to be the operative word at the moment for CD Projekt as everything seems to be, well, "dynamic." The combat system is said to be far more gruesome, with more(dynamic) blood and a wider(dynamic) array of finishing moves.
As mentioned, there is a brand new engine in play here which brings to the table, an improved mapping and  lighting system. The game will also feature an all new dialogue and camera system which, based on the video, shows a far more cinematic view of the interactions (taking a lesson from Mass Effect are we? – I hope so).
Player behaviour will have a significant impact this time around, both for good and for bad, and the NPCs will be driven by their own agendas which should show a greater impact on Gerald, depending on whether they are for, or against him.
Slated initially for a PC release, CD Projekt have come out to say that there should be a release to consoles once the PC version is done and a publisher is found. So for those of you that where wondering what the hell happened to The Witcher: Rise of the White Wolf, it could be that the console release will see an amalgamated version of both The Witcher and The Witcher 2.
Either way, it seems we will have to sit tight as the developers have stated that there won't be any new information for a while now. So they tease us and leave us hanging, great. In any case, stay tuned for more information, as and when it arrives, just don't hold your breath. Enjoy the trailer.
Last Updated: March 24, 2010