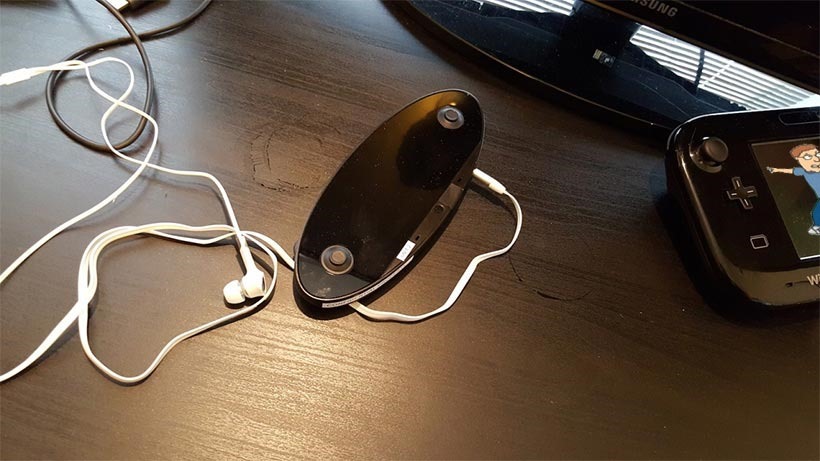 When the "leaked" images of the Nintendo NX controller surfaced, my scepticism sensors immediately went off – because the thing was just so far removed from Nintendo's general ethos. Here's what I said when we first saw it:
"Of course, that could just mean the "leaker" made a digital (or 3D printed!) forgery using the patent as a guide.
Personally (and though the image doesn't appear to be doctored) I don't buy it. For starters, it looks about as ergonomic as a dropkick to the spine, and also seems to be very, very expensive to produce – which just isn't the Nintendo way of doing things. It also just looks fake to me, with inconsistencies in the lighting and the lack of physical face buttons leaving me very sceptical."
A later, higher quality, crisper "leak" seemed to confirm the thing as legitimate. A Nintendo of Europe employee, in the wake of the negative sentiment towards that controller, said that the images were fake – prompting a sigh of relief from just about anyone who's ever played a game and still loves Nintendo.
The creator of the first fake images, I'm, revealed it to be a ruse.
Now, the creator of the second, more impressive forgery has stepped forward, showing how it was all done. Frank Sandqvist, co-founder of CNC Design in Finland, based his design on Im's model and then used Autodesk's 3D modelling tool Fusion 360 – and then 3D-printed it in black resin and acrylic.
"I'm sorry if I got some people's hopes up, but it seems most people were against this kind of design so maybe it's just a relief that it's fake," he said. He added that "it turns out this design is very uncomfortable after all."
Y'don't say? Hopefully, Nintendo's actual NX controller is a little more ergonomic than this abomination.
Last Updated: March 29, 2016