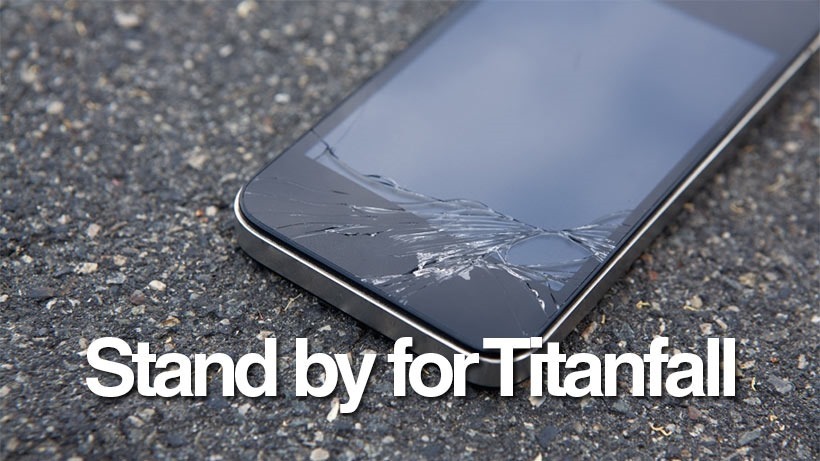 Despite owning Titanfall on PC, I just picked it up on the Xbox One; it's currently going for just $5 including all of its DLC, making it a bit of a no-brainer. The game's just a heck of a lot of fun, you see – and though its player base has dwindled, I'd like to get a little more Titanfall action.
As you're likely aware, the game was never officially released here, so many of you haven't played the game. That could be changing, because Titanfall is coming…to your mobile phone.
Yes, Respawn (and its sister company, Particle City) has penned an agreement with Nexon to bring Titanfall to a mobile device near you.
"Working closely with our partners at Respawn and Particle City we intend to build on the original game's success and introduce millions of mobile gamers to the rich Titanfall universe," Nexon president and CEO Owen Mahoney said in a statement.
Respawn's Vince Zampella was equally enthusiastic.
"Our partnership with Nexon is momentous for many reasons," Zampella said. "Nexon's unrivaled publishing network and free-to-play expertise will allow Titanfall to reach new global audiences. And with Particle City, we are closely collaborating to create all-new standalone games with original gameplay experiences that expand the Titanfall universe to players everywhere."
The game won't be a first person shooter, and will instead" take the gameplay in a new direction," and at the same time "deliver a high-quality game experience."
When I hear Nexon and mobile game in the same sentence, my mind immediately wanders to mictrotransactions – so expect this to be a free-to-play game, likely a 3rd person shooter similar to the Borderlands mobile game.
In related news, Respawn has said that the multi-platform Titanfall 2 is something worth waiting for. Okay then.
Last Updated: October 30, 2015