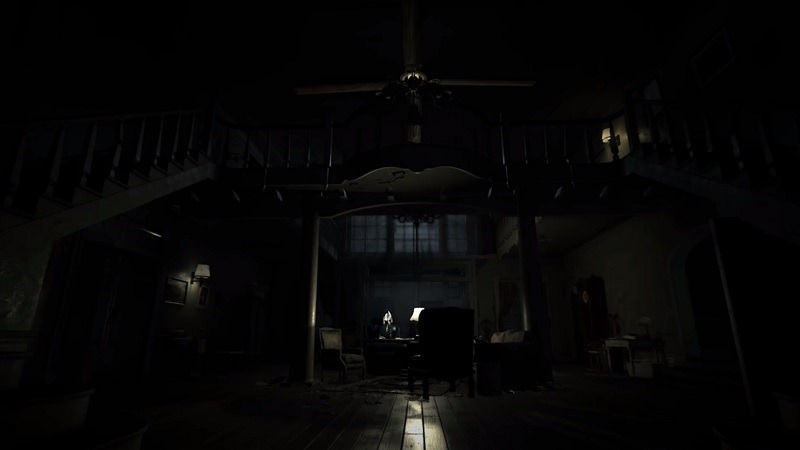 My mind's telling me no. But my body, my body's telling me… no too.
Yeah, I'll be completely honest; I'm still very undecided as to whether my body is ready for Resident Evil 7 or not. Story details gleaned from the ESRB a couple of weeks back gave me some hope for Capcom's upcoming survival title, but I can't shake the feeling that it could very well be a flop. Let's just say that I still have an awful Resident Evil 6 taste at the back of my throat.
I am hopeful though. I adore the Resident Evil franchise, and I'd love for it to return to its proper horror roots. If this latest trailer is anything to go by, it's doing just that… sort of.
To be honest, this new teaser is a little too "LOOK AT ME, I'M TWISTED AND THUS A HORROR" for my liking. I do genuinely like the dread the mansion is dripping with however. I proper had a mini heart attack when Mr Baker came crashing through the wall.
But my eyebrows did admittedly escape up into my hair when he swung that long shovel willy-nilly in that narrow corridor. What's up with that? And why the hell did he stab that poor boy's arm? And why is the entire family eating rotting body parts? HURL! Perhaps I should set time aside to play the Beginning Hour demo for answers.
Speaking of which, it's just received an update (via Kotaku). According to the PlayStation Blog, the new demo patch "expands on what you can do and explore". The update also eliminates the need to have a PlayStation Plus subscription that was once needed to play it.
So if you've not yet dabbled with Beginning Hour, now's as good a time as any I suppose. I downloaded it when it first came out all those months ago, but I've not once felt the urge to touch it. I'm so scared of having my heart broken by Capcom yet again!
Last Updated: September 15, 2016