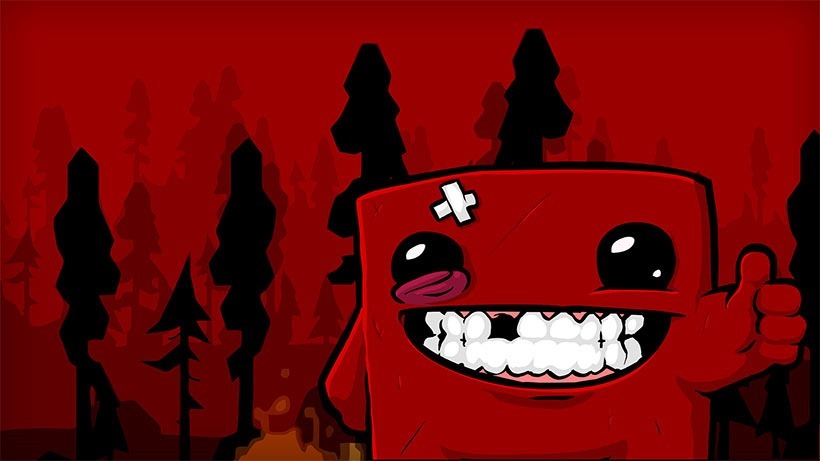 It's a new month, which means that it's time for a new set of games to be given as part of the PlayStation Plus Instant Game Collection. I'd have thought that October's games would be something really special, as they largely coincide with the 20th Anniversary of the PlayStation – and the release of the shiny new Firmware update. I may have been a little optimistic.
Don't get me wrong; the games on offer this month are indeed good ones – they're just ones I've happened to have already played, which takes their sheen away somewhat. That's obviously a very subjective thing for me to say, but I'm finding it rather hard to be excited.
The headline game for this month is Super Meat Boy, the very awesome, very challenging, and very old platformer. It's coming to the PS4 and the Vita. It'll be joined by Double Fine's Broken Age on the both of those systems too.
Here's the list:
It's also worth noting that the free PlayStation Plus version of DriveClub is going away after the 6th of this month, so if you've not yet given it a try, you really should, before it disappears in to the ether.
From the PS Blog:
Broken Age
The first graphic adventure by Grim Fandango creator Tim Schafer in 16 years, featuring beautifully hand-painted 2D worlds and an all-star vocal cast, including Elijah Wood, and Jennifer Hale.

Broken Age is a timeless coming-of-age story that follows, Vella Tartine and Shay Volta – two teenagers in strangely similar situations, but radically different worlds. You can freely switch between the characters and their individual stories, helping them take control of their own lives, and dealing with the unexpected adventures that follow.
Super Meat Boy
Team Meat's fiendishly brilliant twitch platformer puts you in the shoes of Meat Boy, a red, cube-shaped character, as he attempts to rescue his girlfriend, Bandage Girl, from the game's antagonist Dr. Fetus.

Across more than 300 levels, you must attempt to reach the end of each level, while avoiding crumbling blocks, deadly saw blades, and various other fatal obstacles. The core gameplay requires fine control and split-second timing – prepare yourself for a true test of your gaming skills!
Unmechanical Extended
Set in a fantastic world of flesh, rock and steel, Unmechanical follows a lone robot trapped in an underground complex. A handsome adventure game that combines tricky puzzle-solving, alluring exploration and engrossing atmosphere, it's easy to pick up and play, but the challenges will truly test your logic, memory and wits.

Also joining PS Plus this month is light-hearted co-op platformer Chariot (PS3 only), wacky side-scroller Kung Fu Rabbit (PS Vita and PS3), and rhythm-based martial arts fighter Kickbeat (PS Vita and PS3).
What do you think? A great selection of new games for you to play, or stuff you don;t care too much for?
Last Updated: October 1, 2015