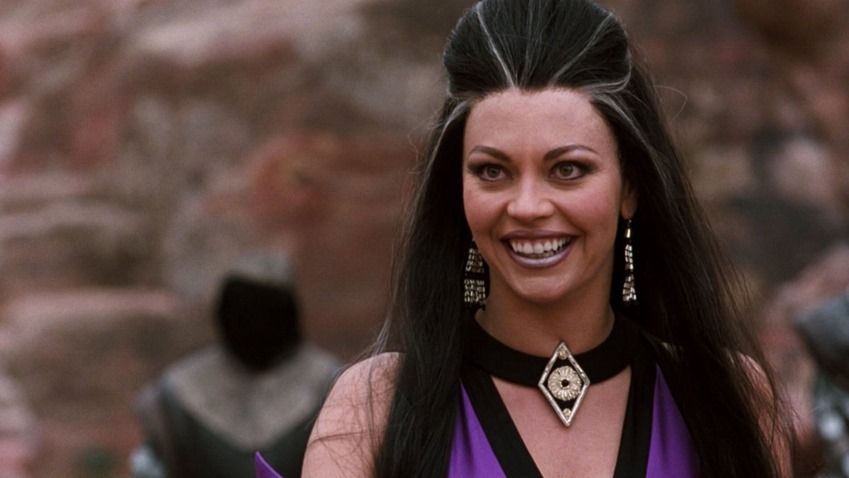 She whips her hair back and forth, then she whips your head back and forth from your spine…yeah that definitely sounds like Sindel to me. Eternian royalty! Corrupted by the foul sorcery of Shang Tsung and the significant half of Outworld Emperor Shao Khan, Sindel has been a popular choice for players ever since she made her debut in the best Mortal Kombat of the Midway era, 1995's Mortal Kombat 3.
Able to use her hair to devastating effect and unleash a banshee scream that's almost as bad as that little toddler bastard behind my home who is allowed to run around the pool shrieking to his heart's content please trip and get a concussion you little sh**, Sindel will be the second character released as DLC in Mortal Kombat 11.
Mortal Kombat co-creator Ed Boon decided to share a sneak peek at the Queen a couple of hours ago. Check it out below:
There's no release date yet for Sindel, but she'll be joined by the likes of Nightwolf and Spawn throughout the rest of the year for the absolutely superb fisticuffs game. I'm hoping she also has a Mortal Kombat Annihilation outfit, because there's no greater fatality to one's career than a bad acting gig in the worst video game movie of all time.
Probably not though. Too…bad…for me?!
Last Updated: July 9, 2019