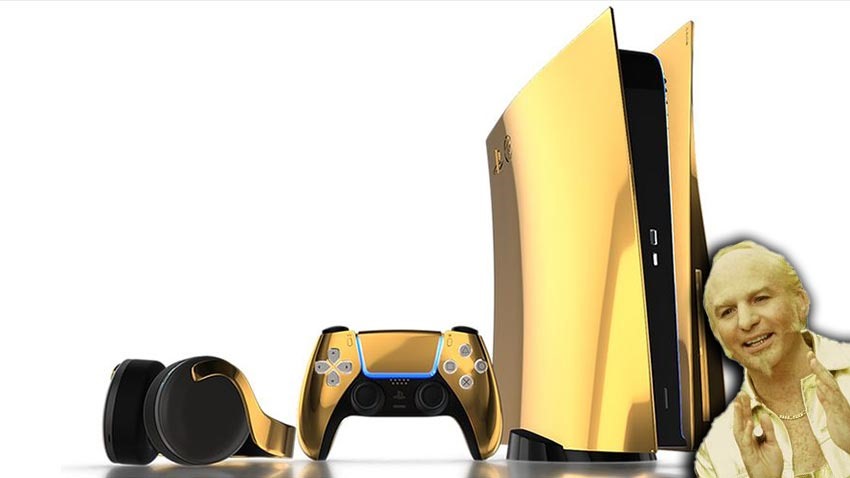 The PlayStation 5 has a design that just screams next-gen. Exotic curves, shapes, and a heft that makes it look massively different from the previous models have all resulted in a console that looks dead sexy. Could it look even more eye-catching though? Absolutely, and if you've got $11,000 to spare, then a gold-plated PS5 is probably right up your alley.
Retailer Truly Exquisite has started selling the rare-to-find consoles again, but with a shell that is roughly a thousand times more ostentatious than the current white plastic which protects the precious hardware inside. For $11,000, you'll get the gold console, matching gold-plated DualSense controllers, and also a 3D Pulse Headset that looks like it belongs in Goldmember's living room. Isn't that beaut?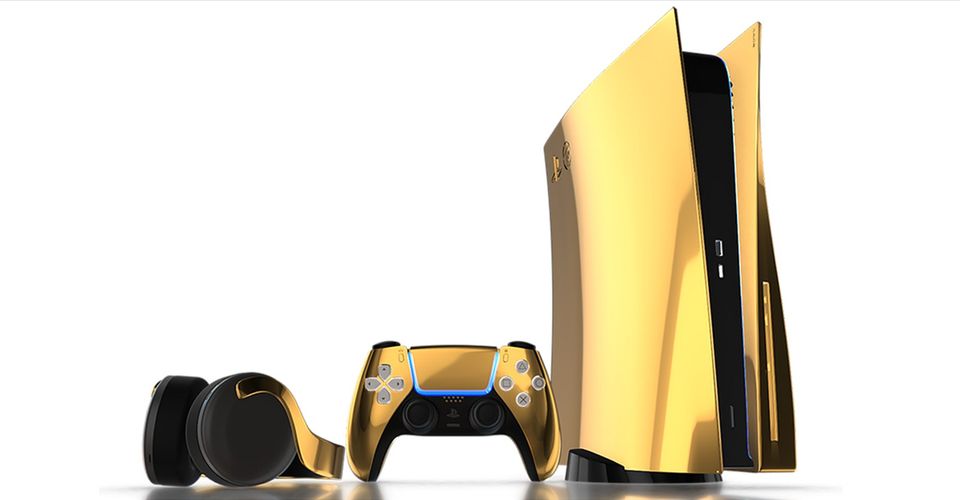 Who would pay such an outrageous sum for a PS5? A YouTuber of course. And to add to Miniminter's vast fortune, here's his video below:
Truly Exquisite is only making 250 of these gold-plated PS5s if you're in the market for spending around R165,000 on one of these bundles. At least it's cheaper than what scalpers are currently charging. Stock has been limited ever since the PS5 launched globally, although local supplies are arriving soon if you've been unable to grab one yet. As usual you'll need to be quick, because grabbing a PS5 here is case of fastest fingers first.
Scalpers have of course been a plague since they started grabbing all available stock, and right now the bastards are sleeping comfortably as its estimated that worldwide, the fiends have made close to $60 million in profit. Numerous solutions have been proposed so far, and with the gold-played PS5 above, at least you know anyone buying that console likely won't be putting it back up for sale the second they walk out of the shop.
If you're rich enough to buy a gold-plated PS5, you're likely rich enough to not have to worry about needing to resell it to make a quick buck.
Last Updated: March 12, 2021