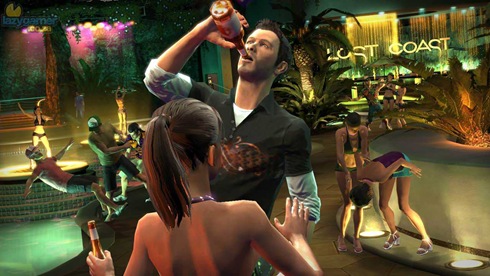 This is Vegas is possibly the game that can save Midway, it is planned to be released later this year and is the last major title in the current Midway release plan.
If they don't sell Mortal Kombat and manage to make it through this year then I see it all hanging on this release, so no pressure on the developers then.
3 new screenshots have been released and I am quite taken with the art style but we all know it's really about how the gameplay turns out.
Click through to see the other images and as always you can click them to get background sized images.
Source: GBGamer (For higher resolution images)
Last Updated: March 10, 2009