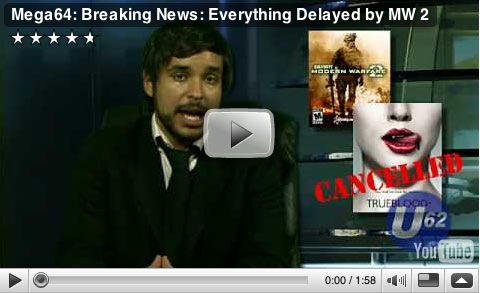 As most of you already know, Modern Warfare 2 has brought about a huge and agonising amount of fear into the hearts of pretty much anyone in the gaming industry that doesn't work for Infinity Ward or Activision (console manufactures excluded).
It has been a pretty insane ride to sit and watch game after game get pushed back and rescheduled for 2010 and while some of them may not admit it, it's down to the simple fact that no one wants to have to compete against Modern Warfare 2.
Mega64 have posted up this really funny video about "this week in news" that gives you the full rundown of the damage that has been caused by Modern Warfare 2.
Hit it, after the break.
Last Updated: November 3, 2009