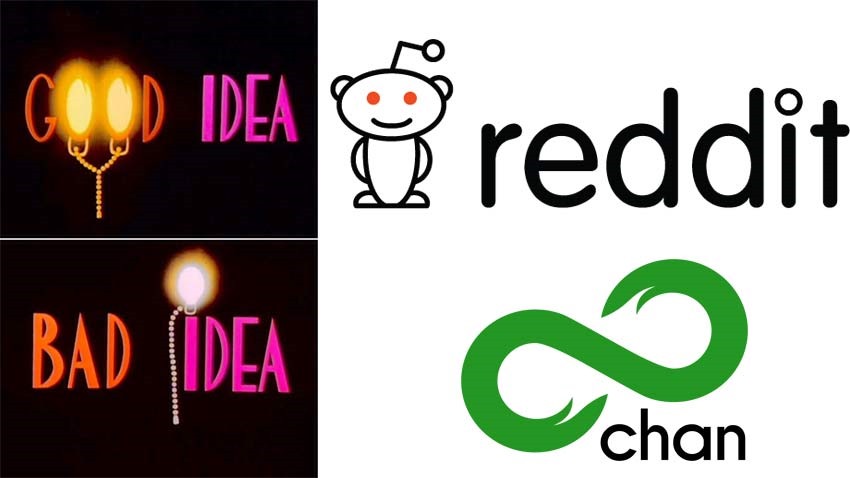 It's often said that no advertising is bad advertising, but THQ Nordic may have been the exception to that rule last week. The European publisher is on the rise lately, having snapped up many intellectual properties in the games industry market and establishing itself as a big name to keep an eye on in that region, alongside fellow luminaries such as Ubisoft and Focus Interactive.
Last week even saw the company hit another milestone: A marketing blunder. It all started when the publisher decided to host an "Ask Me Anything" session, an interactive Q&A usually seen on social platforms such as reddit. When it comes to AMAs, there's always a chance for some smart-Alec to ask questions of a naughty nature, but such sessions are usually well moderated.
Only problem? THQ Nordic GmbH decided to host their AMA on…8Chan. 8Chan is essentially a pit of dank despair where decency goes to die, a hub of the absolute worst of humanity that hides behind a veil of anonymity and regularly shares awful horrible content, that ranges from Nazi propaganda to actual child pornography. It's the kind of website that should not be allowed to exist, let alone touched with a 20-foot cattle prod.
A furore kicked up over THQ Nordic's decision to host their AMA on that site, which wasn't even seen as the company attempting to be edgy, but rather just in bad taste. PR and marketing director Philipp Brock apologised for the AMA shortly after the news broke, citing that he just didn't get the controversy that the site was cloaked in. Yeah, and I'm going to win a basketball tournament despite the fact that I'm short enough to be disqualified from Limbo contests for having an unfair genetic advantage.
Now, THQ Nordic AB co-founder and CEO Lars Wingefors has come out to also set the record straight. "As Co-Founder and Group CEO of THQ Nordic AB, I take full responsibility for all of THQ Nordic GmbH's actions and communications," Wingefors said in a statement.
I have spent the past several days conducting an internal investigation into this matter. I assure you that every member of the organization has learned from this past week's events. I take this matter very seriously and we will take appropriate action to make sure we have the right policies and systems in place to avoid similar mistakes in the future.

As a Swedish based, fast growing group, we firmly support equality and diversity. We are also working actively to combat discrimination, harassment, and misconduct. We are already in the process of developing new work processes, based on the United Nations' SDGs (Sustainable Development Goals) and using the GRI (Global Reporting Initiative) standards, and we will accelerate this work going forward.
If you need a little bit more confusion for your Tuesday morning, it was THQ Nordic GmbH and Brock who made the unbelievably bad decision to give 8Chan attention, not THQ Nordic AB which is the parent company to GmbH. The fact that the CEO of the main company itself had to issue an additional statement and clarify that the buck stopped with them, should speak volumes of the idiocy that was on display last week.
Last Updated: March 5, 2019