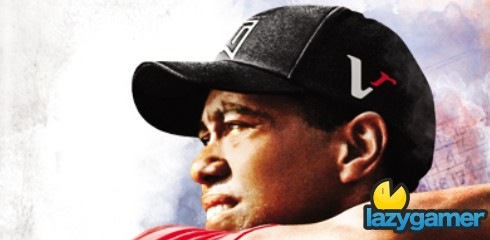 Have you ever wanted to be Tiger Woods? Well then this is your lucky life as EA has released the Tiger Woods 11 demo and we have taken it for a spin.
How accurate a simulator is it? Well after playing the demo for an hour I popped out to try my skills in the real life version of golf.
I missed the cut, all the other players hated me, the general public either loved me or loathed me and when I got home my wife was planning on moving back to her home country with the kids.
I got so excited I logged onto my bank account there and then but unfortunately that is where the similarities ended.
The demo itself is a whole load of fun if you are a golfing fan and comes with 2 courses loaded up with 3 holes each.
The standard swing mechanic consists of swirling the left stick around in some sort of cohesive pattern, unfortunately all I managed to do with that was smash the ball into every obstacle and hazard on the course. Not that watching the crowd scream in fear wasn't fun but I didn't feel satisfied with my performance.
Thankfully clicking in the right stick brings up your standard swing meter which then works on a push of a button to start and stop your swing.
A big change in Tiger 11 is XP, you build up your XP with good shots and then you can charge up the stats of your custom player depending on what sort of a golfer you are.
The XP I saw you could earn from the demo was
Fairway in Regulation (+5)
Green in Regulation (+10)
Birdie (+25) <—seriously be impressed this was hard
Oddly enough you don't get any XP for a par and nor do you get XP for a triple bogey… thankfully you don't lose it either. The XP you earn in this demo will also be carried over to the full game which is something all demo's should be doing.
The online aspects of this title are meant to be a major leap compared to previous version but this wasn't really shown in the demo at all so I can't offer much insight into it.
If you're a golf fan then this is an obvious buy in the end, is there really any competition out there at the moment?
I think though I would prefer this on the Wii with a MotionPlus adaptor.
Last Updated: May 24, 2010