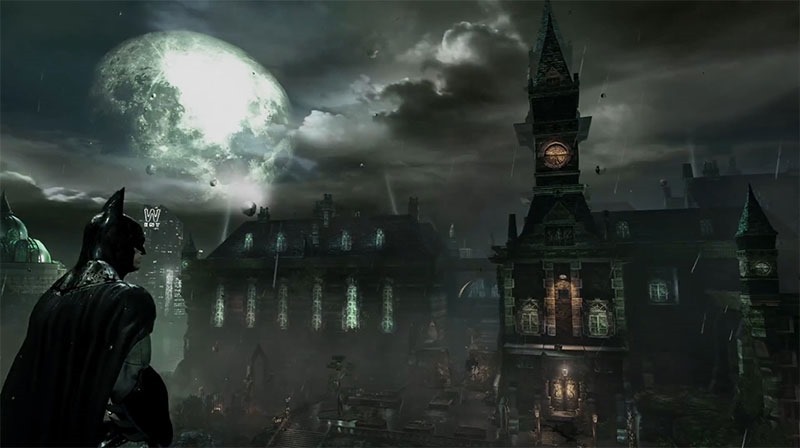 I am still very much of the opinion that 2009's Arkham Asylum is the very best Batman game that's ever been made. I absolutely hated the ending, but the rest of it was a tight, focused gameplay experience. The next game tried to make everything bigger and better – expanding out in to Gotham and making the game an open-world adventure.
The problem I had with that game is that Rocksteady made the same mistake most other developers do when they tackle great big open worlds: they stuff them full of mindlessly repetitive grindy nonsense. Another? Too many of The Dark Knight's rogues gallery showing up, diluting their impact. That said, Arkham City was still a great game. It just wasn't as good as Asylum.
Together though? They make one hell of a package, and if you've yet to play Arkham Asylum or Arkham City – or want to relive them with a bit of spit and polish, this is your week. Return to Arkham is out this week, giving you a chance to jump back in to the increasingly damaged cowl of the world's greatest detective.
Here's the launch trailer, showing that graphical comparison slider stuff that gamers just love.
And, in case you've lost your memory, here's what each game is all about:
Batman: Arkham Asylum exposes players to a dark and atmospheric adventure that takes them into the depths of Arkham Asylum – Gotham City's high security psychiatric hospital for the criminally insane. Use Batman's legendary gadgetry, strike from the shadows, and confront The Joker and Gotham City's most notorious super villains.

Batman: Arkham City sends players soaring into Arkham City – a heavily fortified sprawling district in the heart of Gotham City. Batman Arkham City introduces a brand-new story that draws together an all-star cast of classic characters and murderous villains from the Batman universe, as well as new and enhanced gameplay features.
The narratively superior Arkham Origins – not made by Rocksteady – isn't part of this collection. Return to Arkham is out this Friday in SA, on PS4 and Xbox One.
Last Updated: October 19, 2016