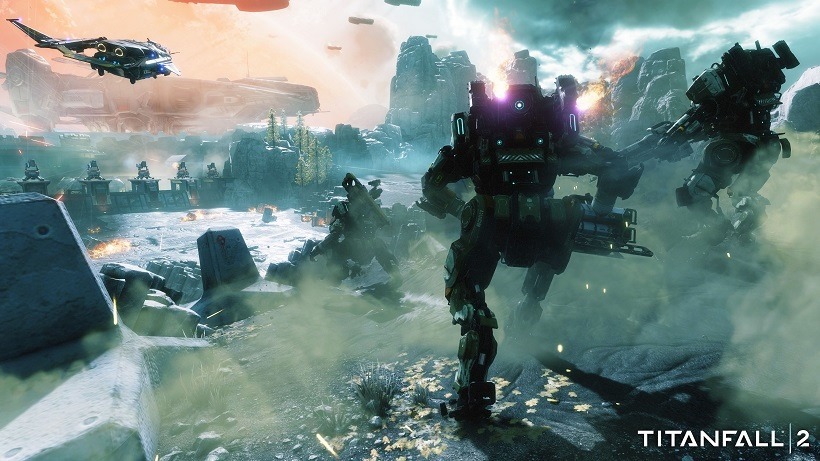 The original Titanfall, being a poster shooter for the early days of the Xbox One, went full on Microsoft. Launching first on their new console, the online shooter was also one of the first to utilize the company's cloud-based Azure servers, with limited data centres around the globe. It's part of the reason why the game never officially launched locally, with the closest Azure base being in another hemisphere. Turns out though, it worked pretty decent.
Which is good news, considering Titanfall 2 will once again be making use of the Azure servers for online play. In a new video detailing their server architecture, developers Respawn Entertainment explained how their work with Azure formed the backbone of Titanfall 2's online connectivity, with the studio doubling down with U.K. – based company Multiplay on cloud services. Multiplay will help connect Titanfall 2 to multiple service simultaneously, to minimize latency and strengthen connectivity.
According to Respawn, this type of online support isn't something that existed within EA, but Respawn felt it was a requirement to deliver the best experience for their players.
We want the fastest server spin-up times and the best performance on the servers that they are running.  And in addition, we're going to also be running on servers on what we call "bare metal" machines, which are just racked servers around the world.  We want to be able to keep the game running even if an entire cloud service goes offline.
Considering how new the entire network is, Respawn is planning a mass network test in the near future. They want to get as many players on at the same time as possible, so has to properly stress test the servers to that they can break a little less at launch. There's no date attached, but you can likely expect it to go live soon.
"The Titanfall 2 launch is going to be bigger and better than the last game and what's really important to me is that the game just works," said Jon Shiring, lead programmer at Respawn Entertainment. "We wanted to make sure we had an insane amount of scalability and reliability, so we partnered with Multiplay because they have a great deal of expertise in game server hosting and a very clever auto-scaling product that can abstract away different cloud environments that lets us focus on making games."
But will there be local servers this time around? It sure looks like it.
"We have been working closely with Multiplay to ensure we utilize multiple clouds as well as bare metal servers in every region our game will be on sale (emphasis mine). Giving us more flexibility, more local data centers, endless scalability, and the highest reliability will result in the best service we can offer to millions of players."
Respawn is partnering with Multiplay – and multiplay has a server rack here in South Africa. If their servers can function as a node on the cloud network, it means we may even be able to play with people from other regions with minimal lag. Fingers crossed.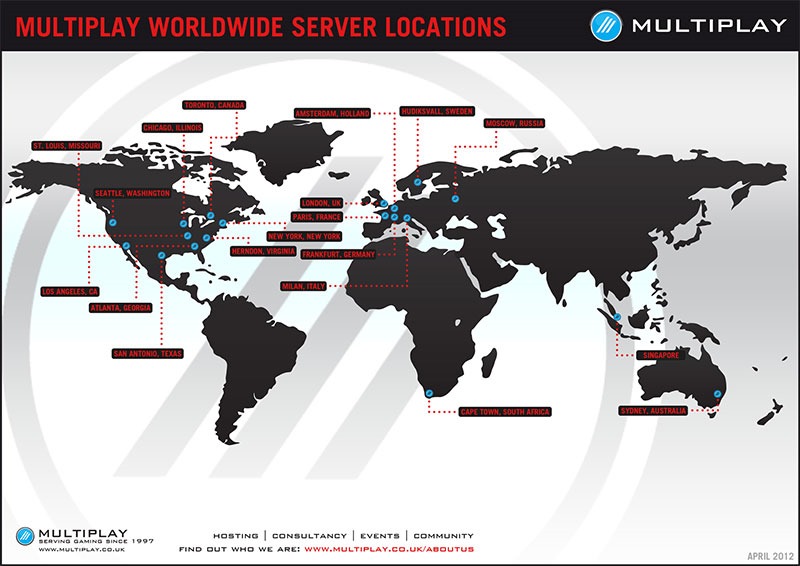 Titanfall 2 is coming to PS4, Xbox One and PC at the end of October. It has a single-player campaign this time too, if online isn't your thing.
Last Updated: July 28, 2016