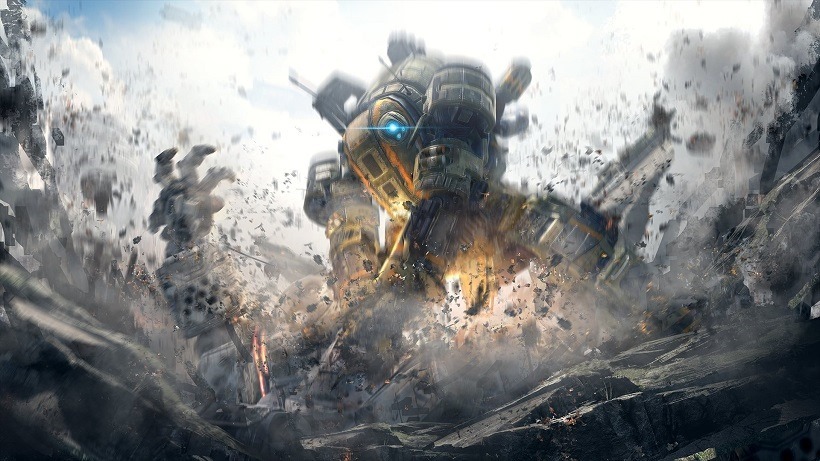 Titanfall still is one of the better multiplayer experiences to come out in a while, subjected to the low early Xbox one sales and the omission of a fully fledged single-player campaign. Its exclusivity was one thing (being on PC helped a little) but Titanfall dropped in at a time where multiplayer-only titles were a rare thing, especially at that price point. In a more accepting marketing Respawn seems to be changing again, promising a huge campaign in their upcoming sequel.
Despite not being announced yet, EA has pegged Titanfall 2 for a release before April 2017. That means it's well into development, and it's about time some developers started talking about it. That happened over the weekend when Lead Writer Jesse Sten (who penned the first and second Modern Warfare titles) spoke to Forbes – detailing the ideas for Titanfall 2's story.
Expect a closer look at the wars waged when settling on plants on the new frontier, was well as…magic?
So we are doing our best to deliver a vision of grand global colonial warfare retelling the story of the American Revolution and the American Civil War in space. We imagined the next generation of immigrants moving out to the new frontier of an inhabitable planet. Rather than taking a traditional sci-fi approach to that we wanted to look at how that would happen practically, what the ships would look like and with machines that were designed for excavation and construction , demolition and working the land, and what happens when they are turned into instruments of war.

What inspires us is the junction of technological advancement with the inevitability of conflict and war and what the next war might look like. In Titanfall 2 there will be a lot of [scenes] where science meets magic, but keeping it grounded and dirty and human and real.
On top of that, Sten and a few people at Lionsgate are currently in talks to bring Titanfall to TV too, with ideas for a series reportedly swimming about. There's nothing as concrete as the sequel videogame yet, but it's certainly something Respawn is open too.
It would be very expensive. We are trying to find a way to tell a story in the worlds we want to be in and produce in the TV model.
Titanfall 2 will be a multi-platform title thanks to the growth of Respawn over the past few years, and will be out probably early next year. Look forward to E3 for an official announcement.
Last Updated: February 8, 2016