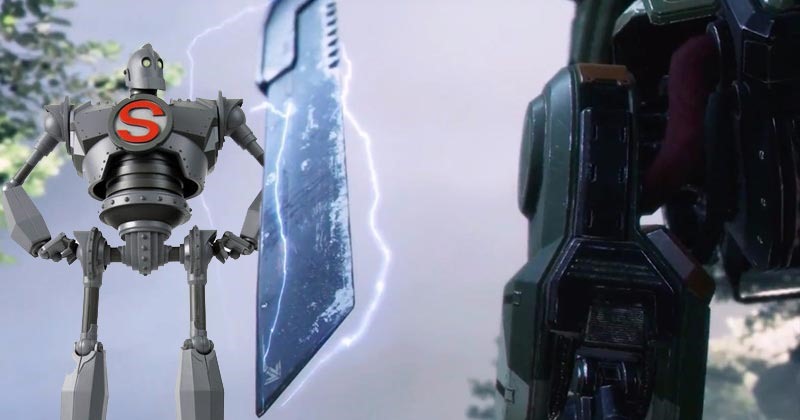 There's only one iron giant sequel that I'm interested in, and it doesn't star the vocal pipes of Vincent Petrol. I'm talking Titanfall 2, sequel to one of the best multiplayer games ever put together by the upstarts over at Respawn Entertainment. That's very much what the first game was: A pure multiplayer experience. Titanfall deux however, is adding some single-player content to its mix, albeit in a manner that isn't "linear".
"It really isn't your average linear, for lack of a better word, corridor FPS," Respawn Entertainment said to CNET.

It's not like you're getting pulled through this series of explosions or people yelling at you. There's going to be very quiet moments where you're taking in a broad environment and you have to figure out how you're going to traverse it.
Coming from a studio headed by one of the masterminds behind the Call of Duty: Modern Warfare era, Vince Zampella, that's somewhat surprising. According to game director Steve Fukuda, this single-player campaign will be designed to allow players to jump in and out of a swimming pool from various angles. Only imagine the pool being filled with all manner of soldiers and mechs instead of your favourite inflatable crocodile. Raaargh.
Titanfall 2 will follow pilot Jack Cooper and his Titan BT-7274 as they shoot anything that moves on the screen. Sort of like a sequel to Tango and Cash, when Sly Stallone finally has his brain implanted into a nigh-indestructible metal frame using the obscene amounts of cash earned from a lifetime of explosions.
Titanfall 2 will also have plenty of new mechs to go with oodles of post-launch content, such as the sword-wielding Ronin that looks like way too much fun to use against anyone who spams nuclear-core Atlas models in multiplayer.
Last Updated: June 27, 2016