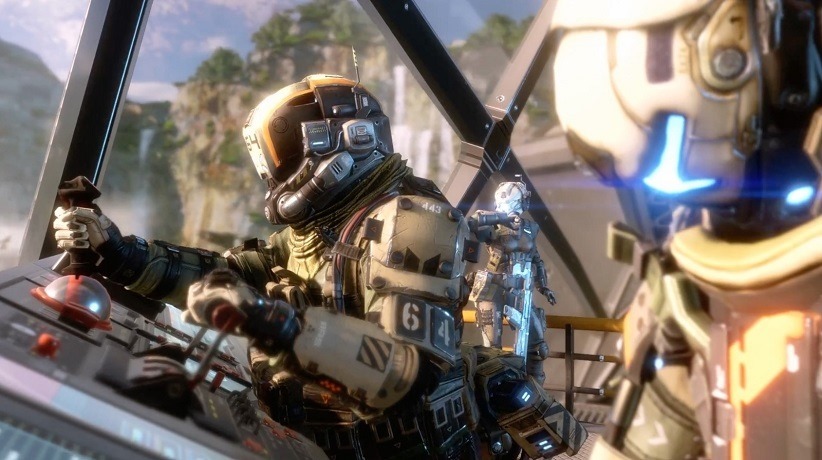 Titanfall 2 is out surprisingly soon, and for the next two weekends players on both PS4 and Xbox One will get some multiplayer time with the sci-fi shooter courtesy of a technical test. Being marketed exactly like that (and not as a purely marketing purposed beta), the Titanfall 2 sessions aren't exactly representative of the experience you can expect in October. Especially when it comes to visuals and performance stability, both of which aren't as great as they could be.
That's according to Digital Foundry, who got some time with the PS4 version of the game and put it through its paces. The most immediate finding is that that game doesn't run (yet) at a native 1080p, instead upscaling from 900p on a heavily modified version of the Source Engine. That's touch above what was possible with the first Titanfall on Xbox One (which was way below that), and sadly Digital Foundry didn't have sequel footage from Microsoft's console to compare it to.
Despite that, the game also currently struggles to maintain a locked 60 FPS. The V-Sync throws frametimes into disarray at times when the overall rate drops, leading to some sluggish input delay and floaty shooting. Still, there's a lot to be happier about than sad. Digital Foundry notes that the upscaling is done pretty well, with most of the image looking clean. There's also a lot better lighting, post-processing and effects this time too, making Titanfall 2 look remarkably better than its predecessor.
And if history is anything to go by, there's still a lot that can happen between now and release. Titanfall's original Alpha and Beta tests on Xbox One were also weighed down with debates regarding its performance and visual fidelity. A lot of these were rectified well over by the time the game hit shelves, so it wouldn't be difficult to imagine Respawn pulling the same off here.
Either way I'm liking what I'm seeing from one of my more treasured shooters of this generation, and can't wait to play through the test this weekend. Will you be calling for a Titanfall?
Last Updated: August 19, 2016