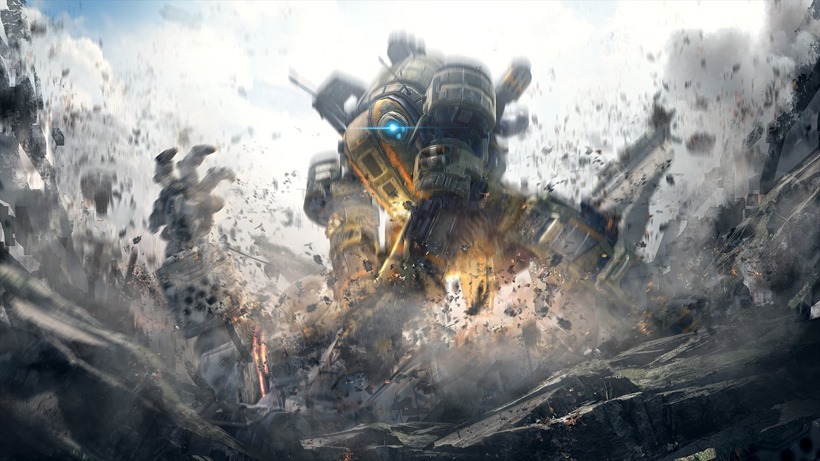 Titanfall, the best damn shooter on the Xbox One that puts parkour on equal footing with gigantic mech suits and the closest that we'll get right now to a proper Pacific Rim digital experience, is one hell of a debut game. Made by the chaps over at Respawn Entertainment, Titanfall is good fun.
It's honestly one of the best Xbox One (COUGH! And PC and Xbox 360 COUGH!) exclusives, something which the console was sorely lacking in the early days. And now, that game has crossed the ten million mark.
That's according to Respawn boss Vince Zampella, who announced the high numbers over on Twitter. There's no clarification if that number represents Titanfall games sold or the total number of players who dug into the game, but here's the tweet anyway:
Celebrating 10 million! Thanks to everyone, we love you all! pic.twitter.com/lZ10vCtY2A

— Vince Zampella (@VinceZampella) October 2, 2015
Whatever the ten million mark truly represents, it's a great number for a fantastic game. It's no secret that Titanfall is one of the best new games of this generation.
It has a superb design, while the emphasis on a more dynamic sense of movement helped pave the way for other games to also start thinking about shifting away from the usual methods of getting around a stage.
Also, giant war-mech suits that feel like lethal death-bringers that can fire off volleys of rockets and create shields out of your bullets. So, so much fun. I think I need to update my Titanfall and standby again.
Titanfall 2 is still on the way, with that game most likely going multi-platform. And that makes me happy. Because more people need to experience the sheer joy of a rodeo kill.
Last Updated: October 5, 2015