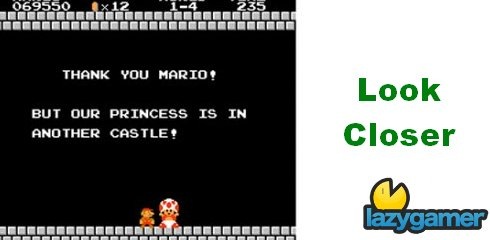 It's bad enough that every castle in Super Mario Bros has the same stupid ending but did Toad really have to go so low as to rub it in our faces?
Not sure what I am talking about? Well let's zoom in shall we.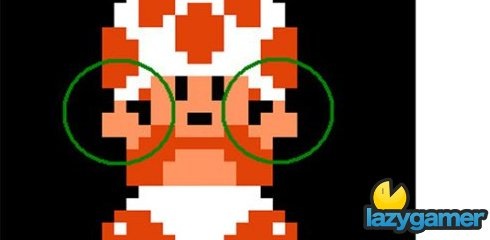 That's it, the next time I see Toad he's being doused in Garlic butter and roasted over a warm fire…
—-
Apparently this was spotted years ago but it's the first time I have seen it so I just had to share.
[Thanks Devon for the tip]
Last Updated: April 13, 2010