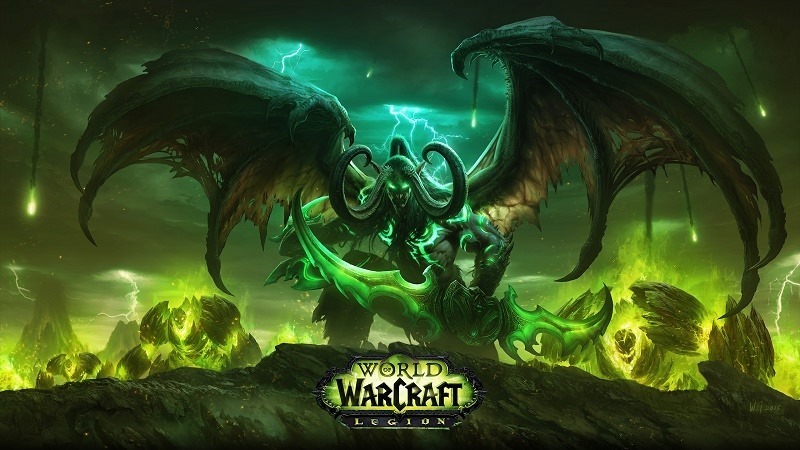 World of Warcraft is in a great place again now thanks to its latest expansion, Legion. We loved it, and as it turns out, so did everybody else. So, all's good and well for the MMO, except for that fact that Tom Chilton has just announced that he will be stepping down from his role as Game Director (via PC Gamer):
"For me, Legion has been more than just another expansion, though—it's the culmination of more than a decade of work with one of the best development teams I've ever had the pleasure to be a part of. And it's with a mix of excitement, sadness, and gratitude that I'm saying farewell to the WoW team and moving on to a new adventure within Blizzard."
Tom Chilton has been working on World of Warcraft since the very beginning. I don't know all the little details, but I'd imagine that after nearly twelve years of working on the core game and six expansions, he must be eager to move on.
He's not leaving Blizzard entirely at least. He's merely vacating his current role to work on something else:
"My personal journey working on WoW as Game Director is at an end, but my journey with Blizzard isn't. I'll still be here, but will be focusing on another project within the company."
What I'd love to know is what exactly the mysterious project entails. Is it a brand new game? People have been clamouring for Warcraft 4 for ages now for example, and I can't imagine a better person to take on that momentous task than Chilton. He's spent over a decade working on that particular world after all, so I really think he'd be the perfect person to bring that game to life.
For all we know though, he could be working on something else completely unrelated. Maybe it's a new Diablo expansion, or an entirely new IP? I hope we will find out soon. Perhaps the looming BlizzCon will yield some answers.
Last Updated: October 14, 2016