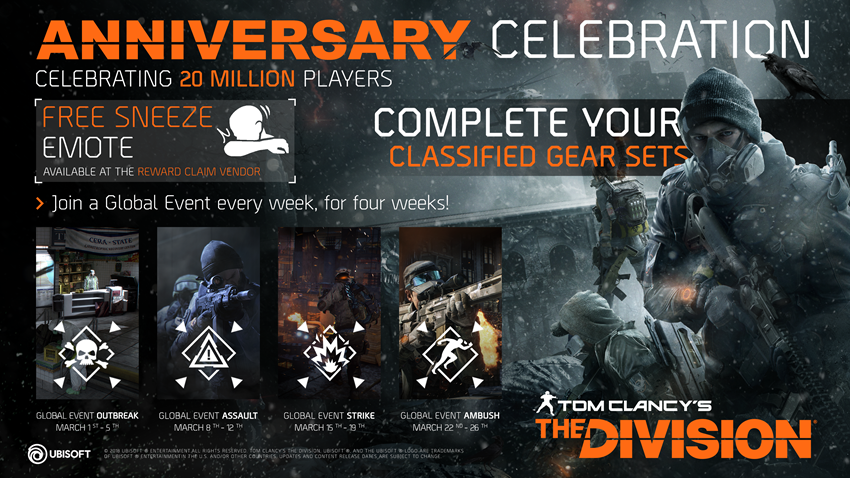 How well is Tom Clancy's The Division doing two years after it launched? In two words, chuffing well. While its audience may have drifted away a few weeks after launch, The Division didn't sit on its hands in the face of a dwindling playerbase. Ubisoft took the game back to square one, reworked a ton of systems and threw in plenty of free content that was designed to enhance the longevity of the title in conjunction with premium content that would fund the process.
Clearly, it worked wonders. Ubisoft announced today that The Division has so far hit 20 million players worldwide, a figure that is well impressive. Considering how the PC version alone has several thousand players battling one another at any given time, something is clearly working for Ubisoft's approach to games as a service. I mean, just look at this list of chunky upgrades that have hit the game over the last two years, each offering something new to the experience:
Update 1.1: Incursions – 12 April 2016
Update 1.2: Conflict – 24 May 2016
Update 1.3: Underground (PC and Xbox) – 28 June 2016
Update 1.3: Underground (PS4) – 2 August 2016
Update 1.4 – 25 October 2016
Update 1.5: Survival (PC and Xbox) – 22 November 2016
Update 1.5: Survival (PS4)- 20 December 2016
Update 1.6: Last Stand – 28 February 2017
Update 1.7 – 15 August 2017
Update 1.8: Resistance – 5 December 2017
Anyway, Ubisoft is happy and they're ready to celebrate with a month of events. Here's a look at the Global Event schedule (events which drop modifiers on player events for sweet loot), as well as a nifty chart because I like numbers, Mason. I really do.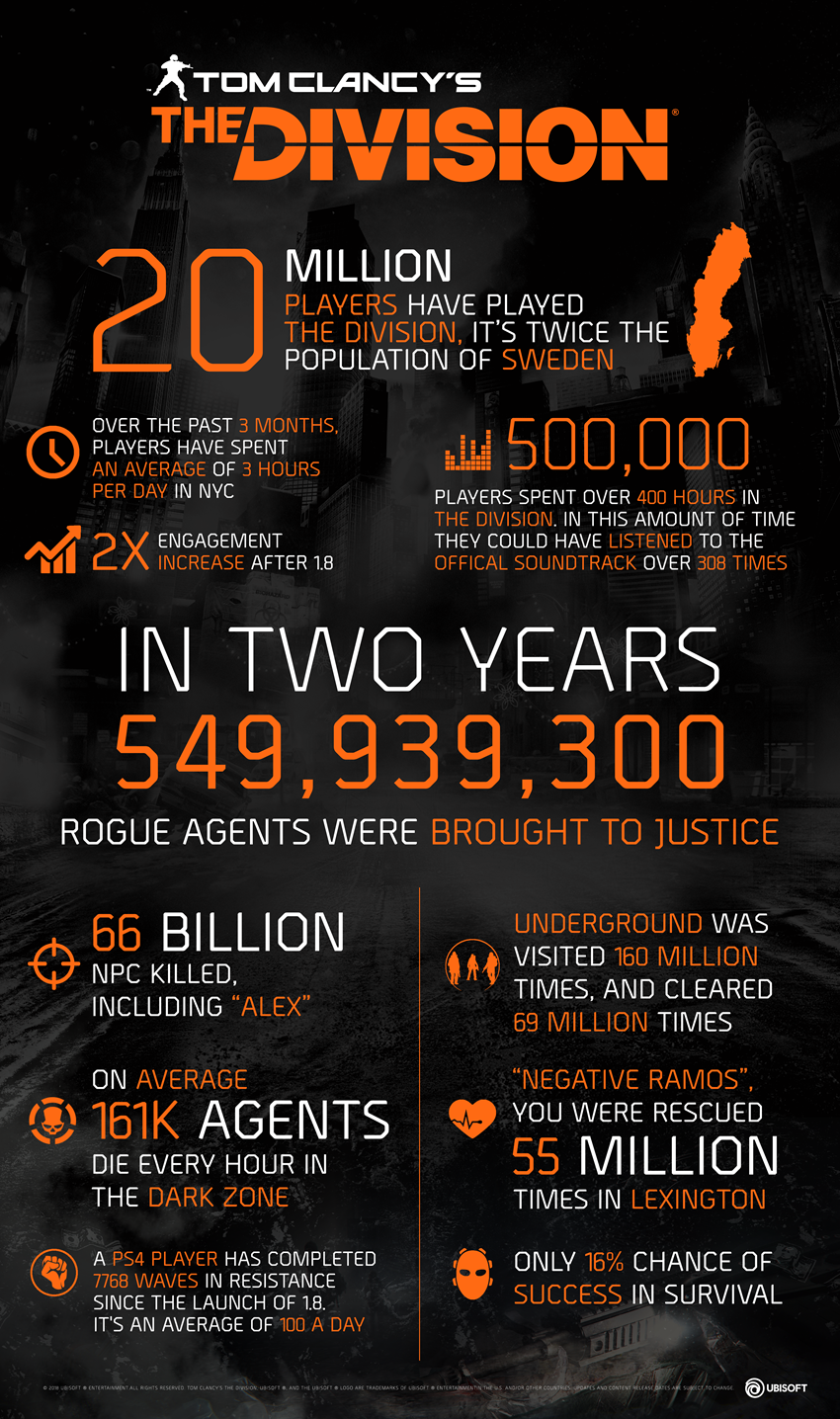 March 1-5 – Outbreak Global Event
March 8-12 – Assault Global Event
March 15-19 – Strike Global Event
March 22-26 – Ambush Global Event
Three expansions and nine hefty updates later, and The Division sounds like the kind of game that's worth a return trip to. I think I might just do that this weekend. If I can even remember how to play it. I guess you could say that The Division has finally fulfilled its destiny. Zing.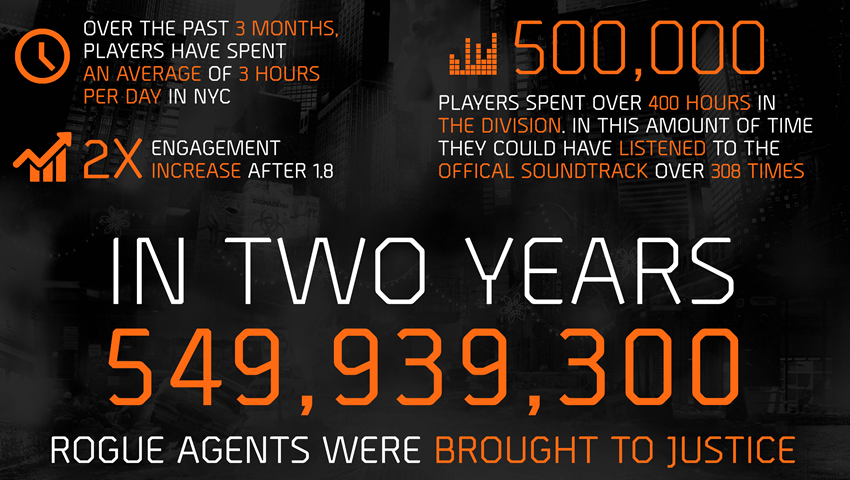 Last Updated: March 2, 2018