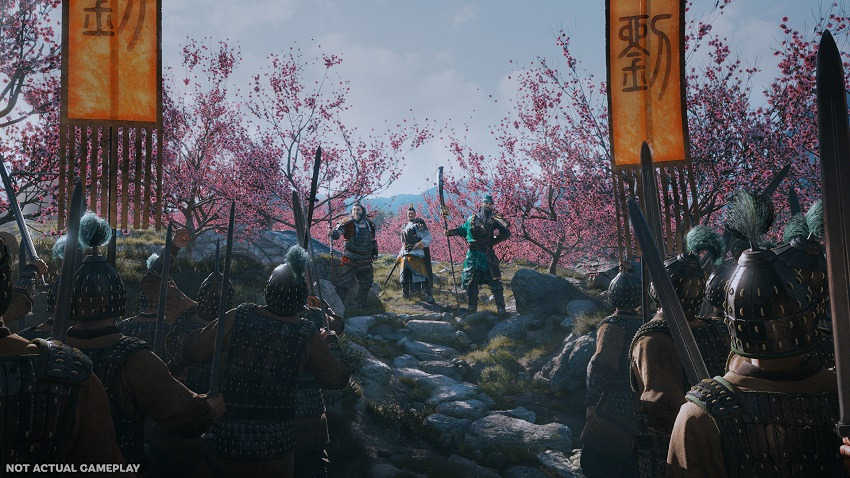 The Total War franchise has taken players on a whirlwind tour of conflict, spanning ages and most of the globe. The series has brought wars to life ranging from Medieval battlegrounds to the golden age of sail, and has even successfully made the jump to a fantasy setting. In a recent announcement, it was revealed that the next entry in the series would take players to ancient China to participate in one of the country's bloodiest and most influential periods of history: The Three Kingdoms era (via Creative Assembly blog)
That's also the name of the game, so props should be given to the folks at Creative Assembly for really nailing a descriptive name. Total War: Three Kingdoms will be set roughly between 220 AD and 280 AD, a time when three rulers of China united into a military coalition to oppose the warlord Dong Zhuo. Here's the slick and epic announcement trailer in all its glory:
In case you couldn't watch it, the trailer just shows off some gorgeous pre-rendered cinematics highlighting the aesthetics and scale of the game. It sets the scene for what will hopefully be a truly epic installment. According to an FAQ post on Creative Assembly's blog, Three Kingdoms will not be following the example of the recently released Rome II: Empire Divided or the upcoming Thrones of Britannia, both of which were designed to be smaller in scope. Instead, Three Kingdoms is the next major installment in the franchise, and will be bringing an appropriately "jaw-dropping, epic Campaign Map to fit."
At present, there is very little news to go on. The number of playable factions hasn't been revealed (probably more than three, I think I'm seeing a pattern), and there isn't anything mentioned regarding required system specifications or Linux/Mac support. Creative Assembly did drop the release date, and Total War: Three Kingdoms will be kung-fu fighting onto PC sometime during Spring 2018. There's a Steam page available if you feel like adding it to your Wishlist so long. And to those keeping score at home: yes, this game does allow the possibility of a Dynasty Warriors and Total War crossover.
Last Updated: January 12, 2018