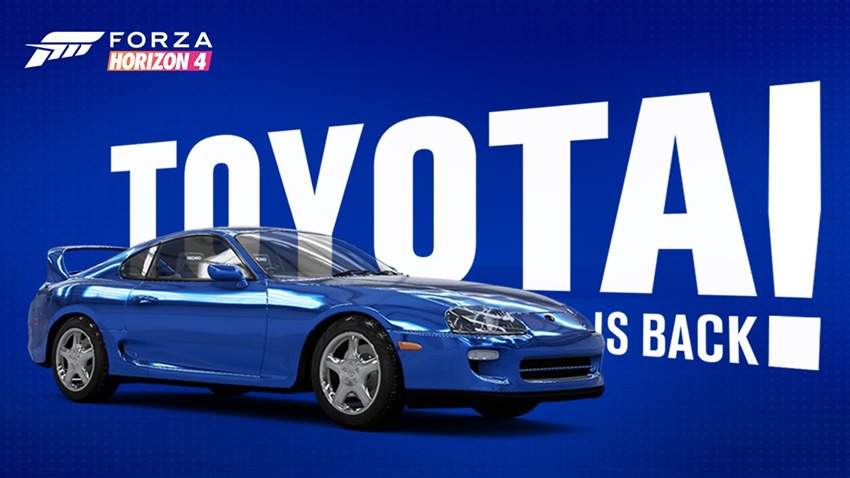 You look at any racing game on the market today, and you see a collection of automobile history that stretches through the ages. After all, no contemporary racing title would be complete without a showcase of American muscle, European tuning and Japanese drifting. From Ford to Nissan, Lotus to Mitsubishi, fans expect certain brands to be present in their racing game franchise of choice.
Which is why its bloody odd that Toyota has been absent for a couple of years now from the digital scene. Having folded their arms and given a thorough nuh-uh to the idea of licensing their cars to appear in video games, Toyota's absence has been sorely felt amidst the many many racing titles that have popped up since their exodus in 2017.
No one knows why Toyota bailed on the scene in the first place, although DriveTribe theorised that it had something to do with the company's higher-ups believing that their actual car sales were being hammered by people who felt that the digital equivalent was better than the real thing. No, for reals. Other than a quick appearance in Gran Turismo Sport, Toyota has spent a couple of years out of the gaming spotlight, robbing fans of many a classic car to tear up a track with.
That all changes on December 12, as Forza Horizon 4 will see one of Toyota's finest mechanical hours dropped into that homage to car culture:
It's just a single car, but it's hopefully also a signal that Toyota is ready to start making a proper comeback to a genre that has sorely missed it. At this rate, I'd be absolutely delighted if Need for Speed Heat could add a Toyota Sprinter Trueno AE86 with those signature Initial D panda stripes that would please the anime nerd inside me greatly. That, and I've got a dream list of other cars from the big T that I'd love to see. Give me a game that features the aforementioned AE86, 1988's Toyota Soarer Turbo and the legendary GT-One and I'll be able to die a very happy man.
Last Updated: November 21, 2019