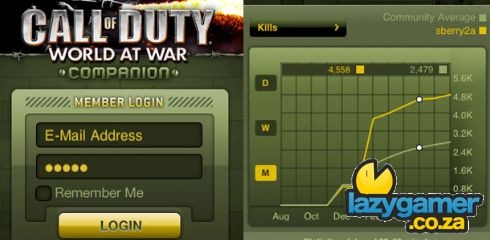 Are you sitting at the office right now desperately wondering how your Call of Duty: World at War stats are looking? Do you want a graph to show you exactly how you compare to the community average? Do you have an iPhone?
More than likely you answered no to at least one of those questions but lets pretend you didn't.
Treyarch has just released a free application for your iPhone that will do just that. Once you have downloaded it and signed in you can track your kills, win/loss and kill to death ratio along with some pretty indepth stats on which weapon is your favoured one and which weapon is your most efficient.
It's pointless but oh so very cool and if I had an iPhone I would have already downloaded it.
Last Updated: August 5, 2009