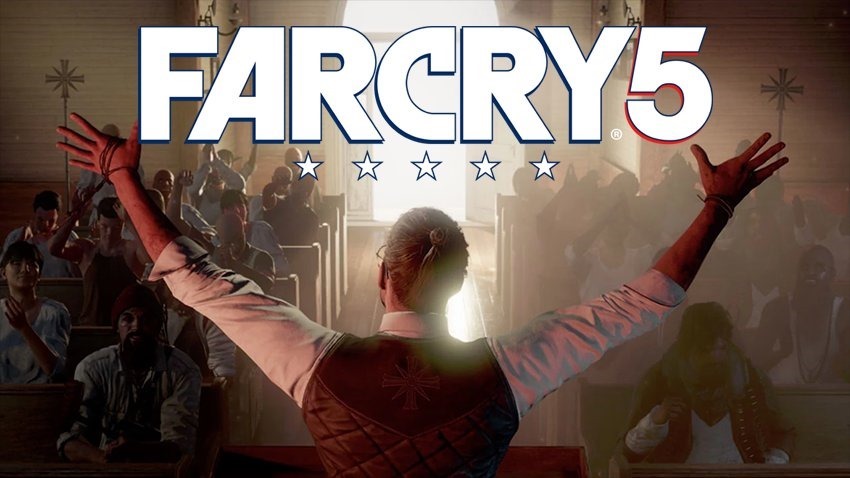 Last week, I told you how the opening moments of Far Cry 5 converted my lack of enthusiasm for the game to something closer to rapture. The introduction of the Seed family and the flock of followers is fantastic.
"The Seed family's introduction is superb. You play as a young and inexperienced deputy. Sitting inside a helicopter bound to the Project at Eden's Gate compound, you're joined by a US Marshall and a local county sheriff to arrest Seed, who's known to his flock of brainwashed denizens as "The Father." The reluctant Sheriff is hesitant to storm the compound, while the Marshall wants to wave his badge around and show that the law still means something in Hope County.
There's a palpable sense of dread and foreboding in the night as the chopper touches down inside the compound. Seed's legion of followers are on a knife edge, with the Damoclean threat of imminent violence hanging in the air. The cultists follow the procession towards the church, armed with rifles and nail-bats, while dogs bark and chain fences rattle, offering a bit of prescience of the impending clatter and clack of machine gun fire that's soon to come.
Inside the Church, Seed is offering his followers a sermon, calling out against the sin and evil that's taken hold of the nation. It calls to mind the very real resurgence of religious fundamentalism that bombards us on the news and on social media, but Ubisoft is quick to remove any of the associated white nationalism. People of colour make up Seed's congregation, and they're as keen to risk their lives for The Father as his paler adherents. Seed brushes them aside and offers no resistance though. He puts his arms out in front of his lean and lanky, tattooed body, offering them up to be handcuffed. "God will not let you take me," he says, sure in the knowledge that he won't be leaving the safety and sanctity of Hope County anytime soon. He is, of course, right."
Now, you can watch that opening hour (ish!) for yourself.
Liked that? We're also busy live streaming some co-op here.
Last Updated: March 23, 2018