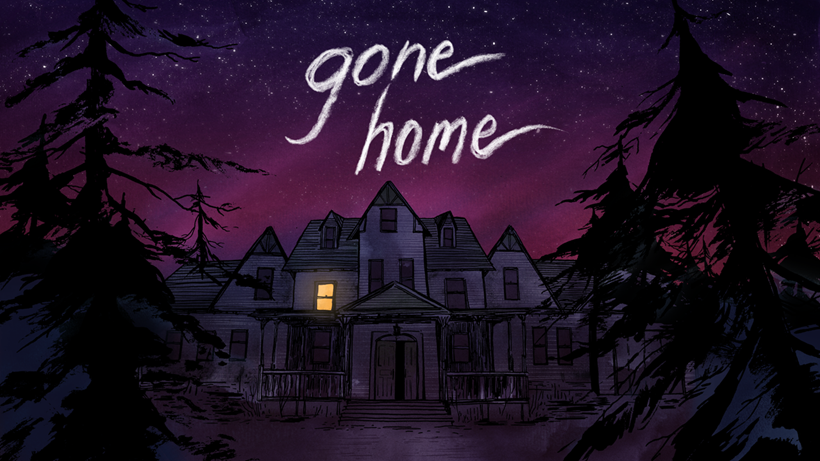 A little while ago the fate of sleuthing simulator Gone Home on console was thrown into doubt. The studio behind the port closed its doors, and creators Fullbright Studios at the time thought that was the end of it. Gone Home would stay on PC forever alone, but that's not the case anymore. In fact, it's changing in just a few short weeks.
Fullbright Studios have taken it upon themselves to port the game, even converting the project over from Unity 4 to 5 for PS4 and Xbox One. The port will contain a slightly spruced up version of Gone Home, as well as 90 minutes of developer commentary to feast on while you're playing. All of which will launch as soon as January 12 next year.
Fullbright co-founder and Gone Home creator Steve Gaynor expressed his pleasure with finally bringing Gone Home to so many people who previously couldn't experience it.
Ever since Gone Home came out we've wanted to be able to bring it to people who maybe aren't PC gamers, or don't have a good enough computer, or who just want to play in their living room, maybe to share the experience with a friend or loved one from the comfort of their couch. Our goal wasn't to add or change things, but just to bring the game that players know and love onto consoles in the best possible form we could.
With the port out of the way, Fullbright is once again all hands on deck with Tacoma, their next narrative adventure that I got to try out at Gamescom. It's shaping up extremely well, so Gone Home might be required playing just before it launches sometime next year.
Last Updated: December 8, 2015