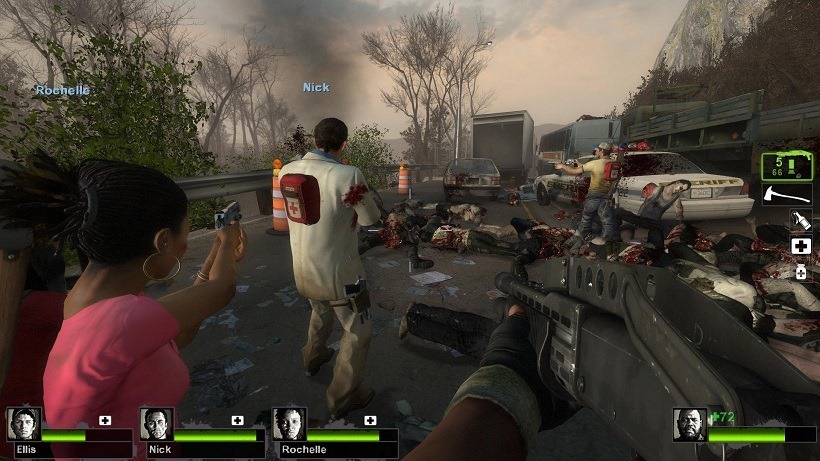 If you hear the name Turtle Rock and immediately think "the guys who made Evolve", then you're doing the studio a great disservice. For all that it was and wasn't, Evolve certainly isn't the only thing the multiplayer focused studio has worked on, with Left 4 Dead still standing as one of their crowning achievements. TheValve-developed sequel was so well received that it's still played in excess today.
There was clearly more content planned for the four-player co-operative shooter, but Turtle Rock never got to finish or release it under Valve. After sometime though, everyone is getting a chance to play it. over the weekend, Turtle Rock released their unfinished Left 4 Dead content for free, allowing anyone with a copy of the game to download the files and chew through what could've been.
The unfinished campaign is titled "Dam It", and stitches together the game's completed Dead Air and Blood harvest campaigns, albeit in a far more uncompleted way. Turtle Rock Co-Founder Chris Ashton explained that the campaign is certainly still "gray box" (a term used when levels are being put together for the first time for testing), and that some features are still missing. Still, you can play it from beginning to end, which is more Left 4 Dead content than you had last week.
If that interests you, you can download the required files for the campaign and additional survival maps here. The page also includes a list of bugs and missing features, which you should probably give a read through before firing anything up. Whether this means Turtle Rock is done with Left 4 Dead is still up for debate. But given Valve's shift to services over games, I wouldn't exactly hold my breath for it.
Last Updated: November 7, 2016