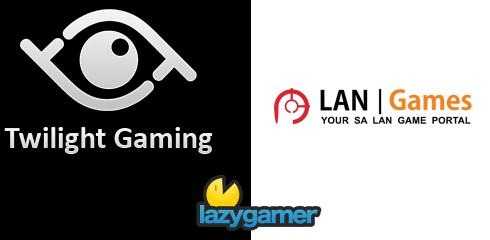 It was only yesterday that I brought you the sad news about Gamerlobby's demise but it appears that all is not lost as we already have rumours of Gamerlobby being revived and I also received 2 emails from other websites who can help out if you are looking for some offline multiplayer gaming or PC gaming.
www.langames.co.za is your local pitstop for any offline lanning that you have the urge to do. I remember when I was a little younger and a whole lot more energetic I used to lug my gaming machine all over the country to lans and while it was a pain in the ass it was some of the most enjoyable times I had… especially the after parties we used to somehow always end up at.
Next up we also have Twilight Gaming who I may forgive for being Twilight if they live up to their promise of being the largest online PC community in the country with an average of 1000 players online per night.
So while the console gamers are still high and dry at least there are some decent places to get your local multiplayer gaming fix.
If you know of any others please do let us know in the comments.
Last Updated: January 27, 2010