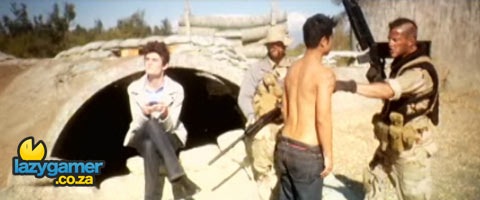 How do you make a billion kajillion moneys?
That's right, you in the back, you target absolutely everyone. This was the idea behind this latest parody video that has Soap McTavish and Captain Price join forces with those kids from that book/movie to fight the evil terrors of the world.
Behold the magnificence that is Twilight Modern Warfare, the game that targets young men, old woman and a buttload of tweens, all at the same time.
Hit the jump for the video.
[Thanks @flmboy for the tip – via Twitter]
Last Updated: January 12, 2010